What is the New Enlightenment?
The New Enlightenment is the awareness and ownership of your goodness and power, also called the Altruistic, Autonomous Movement or philosophy. Collectively it represents the success of civilization and the future of humanity.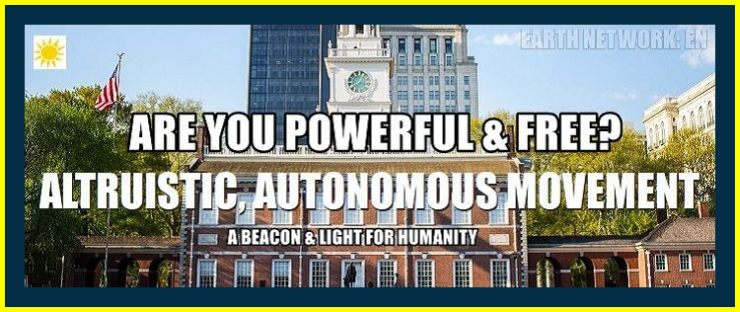 Are you powerful and free?
Altruism is your goodness.
Autonomy is your right to free will and self determination based on recognition of your goodness.
EACH PERSON'S SUCCESS ADDS UP TO CIVILIZATION'S SUCCESS
BELIEVE IN YOURSELF & YOUR DREAM.
KNOW YOU ARE A GOOD PERSON.
KNOW YOU ARE POWERFUL.
ASSOCIATE WITH THE RIGHT PEOPLE.
BE IN THE RIGHT FOREST (PARADIGM).
The original Enlightenment
The original Enlightenment led to the American revolution, the Declaration of Independence and the unprecedented liberties that we now take for granted in the USA.
The New Enlightenment
The NEW Enlightenment is an extension or renaissance of the original Enlightenment and is only getting started now. What is the common denominator of all positive historical advances? Learn more.
Altruistic Movement Redirect Civilization
The NEW Enlightenment! ALTRUISTIC MOVEMENT

"A new type of thinking is essential if mankind is to survive and move toward higher levels."
— Albert Einstein