What Is the Cause of School Shootings, Bullying & Fake News, Crimes Against Humanity, Poverty & High Taxes, the New Arms Race & All My Problems? - How to Change Your World
— Basically, the real cause and solution to everything
Read this book to solve your problems & world problems at the same time.
BRAND NEW BOOK
Published January 12th, 2020
ePub: (eBook)
Solve YOUR problems & the world's problems at the same time. Nothing else like it exists in the world.
It is critically important that everyone understand how the mind creates  events, because we now have a profound method and means to dissolve global problems and achieve our goals.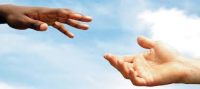 I have formulated this revolutionary method of creating events with the mind. And I have applied it for almost fifty years, the result of which is presented to you in this book.
This remarkable new way of looking at the universe is supported by two of  the  world's  most  eminent thinkers ― Stanford neurophysiologist Karl Pribram, & University of London physicist David Bohm, a former protege of Einstein's.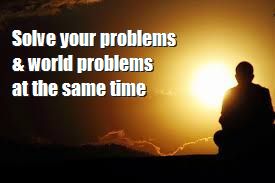 Your worldview will change after you read this unique and original book.
Take control of your life & your reality
Buy Direct
Bulk rate discounts for groups, schools & universities.
Follows the ideas in "The Solution..." but more advanced.