Facts About Reality: Your Consciousness is Projecting Matter
---

EN: EARTH NETWORK: © Copyright 2019, By: EN: All Rights Reserved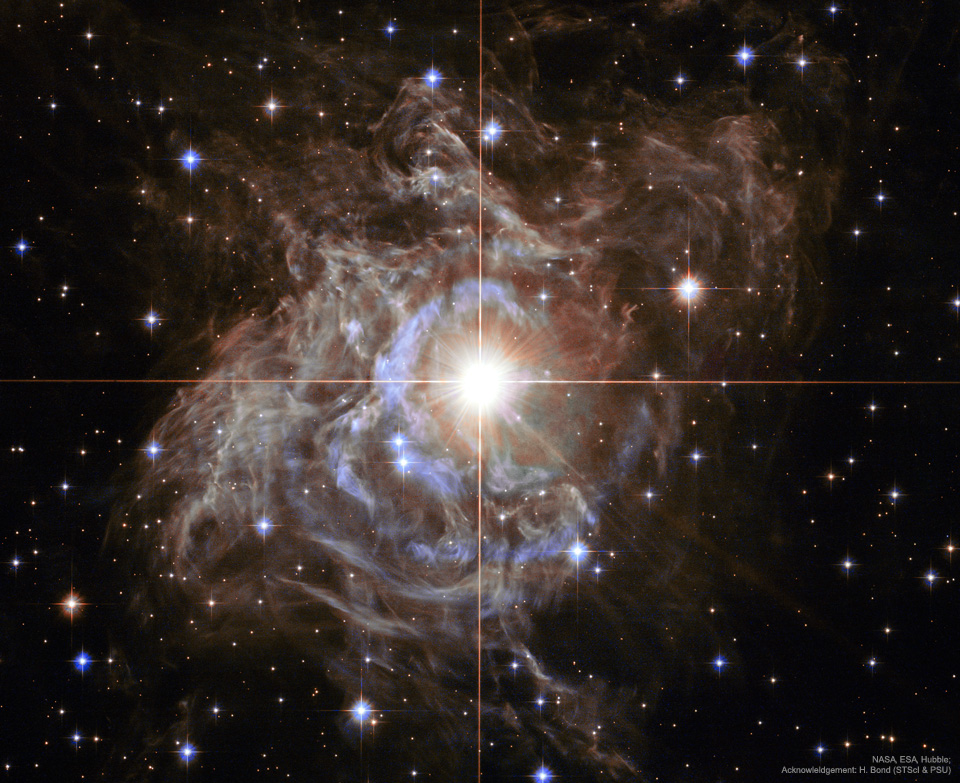 Your amazing unlimited potential!
Facts About Reality: Your Consciousness is Projecting Matter
Everything you need to know to create the life you want!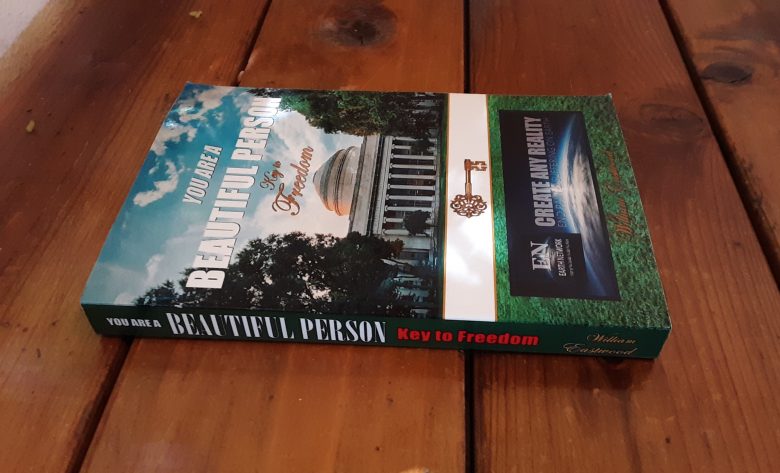 EN's Course
You Are a Beautiful Person – Key to Freedom
EN'S NEW manifesting course: Published on 4/24/2019
6″ by 9″ paperback: 358 pages.
List Price: $34.99.  Price: $24.49 You Save: $10.50 ( 30% )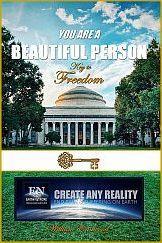 EVERYTHING YOU NEED TO CREATE THE LIFE YOU WANT!
Reveals how you can manifest any reality you desire.
Put an end to all your limitations & acquire the knowledge you need to create all your desires. The best of everything includes the full range of subjects in the four EN websites. A lifetime worth of learning, and all of William Eastwood's teachings.
The past does not create the present. Nothing is as we were taught, there is a new art and science to be learned. You exist at the center of a web of probabilities. Each thought and emotion you have will alter what manifests next in your life. If you are adamant about having what you want in your life you had better get it right.
If you follow the masses, you will be as a sheep led off a cliff by the great myths of modern man. Do not gamble your life on majority belief. Your life is too precious. There is no time to waste. Basis of THE KEYS, guidebooks on how to free yourself of all limitations in life.
Additional description provided with eBook and on Lulu.com.
Other EN eBooks and paperbacks available.
New Institution Can Heal Society
Click above
You are projecting your life
What you need to know is that the electrons that form seemingly solid objects are also ongoing projections―energy of nonphysical origin beaming into time-space. Objects are actions. If you could stop the projection of matter in the same way you turn off a light with a switch, your physical body and environment would vanish.
The reality around you is being continually projected in the same way a beam of light is. Everything is an ongoing projection. The glass you drink out of is a different glass every time you use it. The same holds true for your body.
The objects you see now do not exist in the past any more than the light you are reading by existed in your past. The light you read by may seem the same, but you know it isn't. The same holds true of physical objects.
Now clear your mind and think of it this way
Everything around you is continually being destroyed at the same rate at which it is being created.
Reality is completely destroyed and recreated more than a million times per second. Like scenes flashed on a deck of cards with your thumb, the rapid succession of images creates the illusion of one continuous flowing reality from start to finish. When in reality each card represents a unique recreation.
Your reality is continually being recreated in such a way as to give the appearance of a growth process that flows from past to present. But the past does not create the present.
A seed does not actually produce a plant, and a child does not actually grow into an adult. The recreations follow a pattern of similarity because of the common denominator—the inner reality of your beliefs and subjective energy—and because of the drawn-out nature of our perception within a time system.
The patterns of recreations create the illusion of growth from a past state into a future state. Individual frames passing through a beam of light in an old-fashioned film projector also create an illusion of one continuous progression from past to present. But the whole reel of film exists at once.
If the past is not determining the shape and form of objects what is?
The truth is that the events unfolding around you are projections shaped by your beliefs, thoughts and emotions. Your beliefs create continuity, not physical matter, because physical matter does not create anything. Past states of living systems do not create anything, only consciousness creates matter.
Nor does so-called non-living matter cause events. A car accident is not a result of physical cause and effect, it is a result of mental energy projecting into time-space. It is a selection of a probability that can change at any time prior to the accident. A change in the mind of the people creating the event can stop the accident. Changing the state of the psyche is the only way events can be affected.  Events are part of you—projections of your thoughts, like limbs and fingers.
A child intuitively knows this, and this explains why they identify with nature and feel that they can exert some control over events with their thoughts. Children express inbuilt propensities of consciousness with which they are born. They are born with an inbuilt expectation that every event will have the best possible outcome.  And they do not have negative beliefs to hinder this process. The creation of positive and constructive events is automatic.
One of the main reasons why adults lose this ability is because they are misled by science. They are hypnotized into believing it is not their beliefs, thoughts and emotions, but past events that create the present. And this is where they go wrong. You can't fix a problem if you do not know what the problem is.