How can everyone be wrong?
---
In the same way anyone thinks they are right — cognitive dissonance. They see what they want to see.
The Democratic Party will often refer to a Republican views as being an alternative reality; and they are correct. Each person projects their own reality and when they clash conflicts arise. Each worldview projects a different experience with reality.
David Bohm knew this, and that's why his work was rejected and didn't reach or impact the world in the way it could have. I know first hand, because the same thing happened to me.
How and why you can prove anything.
Because our thoughts create our reality, the thought that our thoughts do not create our reality creates our reality. Not only are our beliefs projected into events holographically, but they also filter our perception, which is why people are always convinced they are right. Our civilization is hypnotized by the strong belief that our thoughts do not create reality. But…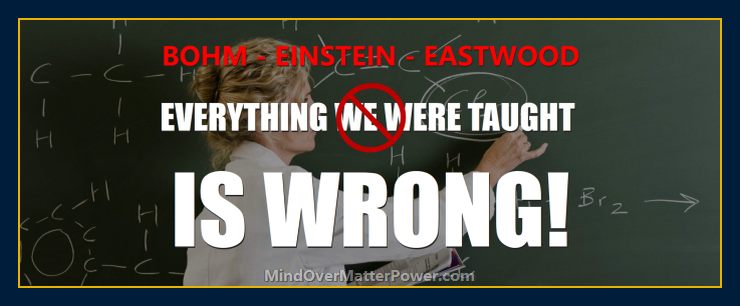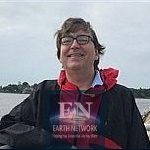 "EVERYTHING WE ARE EXPECTED TO BELIEVE AND WERE TAUGHT IN SCHOOL IS WRONG! It is all absurd!
"Consciousness creates reality and thoughts form matter! If you want to be powerful you have to go by the facts about reality and that means discovering the truth! Otherwise you are as blind as a bat and ineffective as a sloth!
"Holographic Universe, by David Bohm, Albert Einstein's friend and colleague, supports that premise."
History repeats itself
The greater your formal education, the greater your conviction in the generally held false materialistic worldview tends to be. This is because of the continuity and momentum of the false paradigm of scientific materialism. Our schools and professions are based on a false worldview and they do their best to impart it. This applies to lawyers, doctors, psychologists and many other authorities.
Quantum mechanics deals with facts, plain and simple, yet as a civilization we still do not base our lives and understanding of reality on these facts. This site and EN books do.
We have the means to achieve out greatest personal ambitions, stop Putin's war, heal the earth, save democracy and unite the world; and I am working on all these objectives.
A philosophy that WORKS LIKE MAGIC