---

Eastwood worked for a Yale University professor on a secret invention at a private research and development facility at age 13. "My study and 45 years of research shows that intensity, conditions and other factors determine when your thoughts become matter."
A public record of Eastwood's interview.
A MENU of 500+ FREE ARTICLES by Eastwood.
Can Believing Something Strongly Enough Cause It to Happen? Manifest with Faith & Emotion
---

Can believing something strongly enough cause it to happen?

Will belief, faith and emotion cause my thoughts to manifest?
I will answer these questions now.
The Inner UN.
Can believing something strongly enough cause it to happen?
---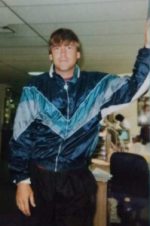 Yes, believing something strongly enough can cause it to happen. It is possible to manifest your thoughts with belief, faith and emotion attached. In fact, faith, belief and expectation are the most powerful factors determining the speed at which thoughts manifest. A lot of factors apply, but assumption or belief are at the top of the list.
It does not matter what you have faith in or what you believe will deliver, it only matters that you have faith that what you want will happen. It is faith itself that makes the manifestation of thoughts possible.
45

William Eastwood's 45-years of research brings you everything you ever wanted!
A powerful gift to yourself or others
---
Faith, belief and assumption are all the same thing. It is an underlying faith that makes all things possible. This underlying faith is the basis of reality itself. An infant is born with faith and expectation built-in. Children are imbued with high expectations and the assumption that the best version of any given desire will automatically be manifest or provided. All life is possessed of faith and belief. Without faith nothing would be possible. Therefore, it is certainly possible that believing something strongly enough can make it happen.
If we follow quantum physics and accurate science, we learn that there is no conflict between science and faith. This is because the universe is a manifestation of consciousness, and consciousness is a form of living electromagnetic energy imbued with other qualities. We pattern spiritual energy by what we think and feel. We attract according to our beliefs and what we focus on. If we believe something strongly enough we will cause it to happen. Belief and emotion are two of the most powerful tools to manifest thoughts and goals.
Your beliefs determine what is possible. Beliefs filter probable events on a subconscious level.  Your thoughts and intents are energy that search the universe for events that match what you are intending and will bring about and fulfill your desire, no matter what it is.
Click above to learn more
45

EASTWOOD: 45-years of research goes into every publication
MANIFESTING POWER BOOK
---
Hope verses faith
---
Hope is not belief. Faith is belief.
Faith encourages action and is an active force in the universe whereas hope is stagnant. A person can live in the same unfortunate conditions for his entire life with hope, but with faith his dreams are realized. Faith is dynamic and faith makes a man or woman dynamic, whereas hope makes one wait.
Manifesting ability is contingent on your understanding
---
Your ability to manifest goals and money is contingent on your understanding. The beliefs you rely on to manifest money must be reinforced intellectually and intuitively. Study the science if you haven't already done so and visit the affirmation and guidance page whenever you need to. At least read the excerpt below once.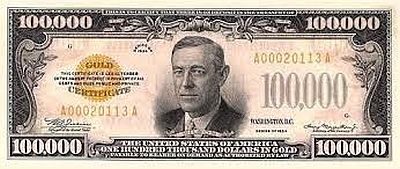 The holographic theory of consciousness
---
What is Internal Science and how can it help me?
---
Internal Science-by-William Eastwood, is a more accurate and complete paradigm of reality. Working for a Yale University professor at age 13 and studying holographic reality to help people achieve their goals and solve world problems for over 45 years, Eastwood is now the author of over 20 books and 100's of free articles based on Internal Science.
Albert Einstein's friend and colleague, physicist David Bohm, introduced the science and Eastwood translates it into simple terms to show us how we can create whatever we want in life.
THE 21ST CENTURY'S MOST INFLUENTIAL THEORETICAL PHYSICIST, DAVID BOHM
Reality is a projection—Internal Science—the right science
---
Physicist David Bohm, — who Albert Einstein called "a kindred spirit," and whose Ph.D. thesis — being top secret and classified — was awarded at the University of California at Berkeley by none other than Robert Oppenheimer — tells us that our physical reality is a holographic projection of the brain and five senses.
How you are creating a three-dimensional movie—your life
---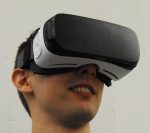 Imagine that in your living room you put on a holographic headset. At the click of a switch, you seem to no longer be in your living room.
Your senses are now telling you that you are actually on a tropical beach. As you reach down to touch the imaginary sand, sensor pads in gloves you are wearing give the sensation of pressure on your fingers.
This is an analogy to explain the purpose of your body and brain. Your body and brain are like a holographic headset that allows you to perceive a 3D movie you call your life.
You are not moving through time and space from birth to death―THAT IS THE PROJECTION YOU ARE CREATING.
First we must understand problems, then we can solve them.
Will belief, faith and emotion cause my thoughts to manifest?
---
Believe, faith and emotion will cause your thoughts to manifest faster than anything else. When a person is born, they agree to the rules of the game. Entering physical life requires agreeing to certain shared beliefs.
To manifest anything requires belief and faith. The earth itself is a product of belief. Humans agree on only the basics in this way. We believe that there is one world and that we progress through time from birth to death. We believe that the earth has a certain number of continents and oceans. But beyond most of these obvious facts that arise out of necessary shared belief, we have the ability to create whatever we want.
Sometimes mature people have evolved a faith that things have a way of working out. This is the most valuable faith humans can possess. People who believe in the best possible outcome are much more likely to manifest that outcome.
On deep inner levels of consciousness, spiritual energy flows from the inner entity to the physically focused self. The ordinary conscious self or "the you that you believe yourself to be," the ego, thinks thoughts, holds beliefs and feels emotions. These actions on the part of the conscious self pattern the spiritual energy that enters into the physical system through the inner self to the physically oriented consciousness or self.
The thoughts you have travel inward and form images and other thoughts as they do so. Your thoughts attract similar thoughts and structures grow within inner levels of consciousness in the same way that life forms grow in the physical world. Your inner world is composed of structures made up of consciousness which organize according to similarities and repel according to differences.
When you have strong belief or faith, you enable these inner probable events to manifest physically. It is faith and belief that makes the forms take. Your beliefs, faith and emotions will cause your thoughts to manifest.
Emotions will cause an immediate change in events and how you perceive. Emotions will alter events on the day they are felt and even in the instant they are felt. Emotions add energy to your thoughts. Beliefs generate thoughts and emotions in all three cause events to manifest.
To manifest events, conditions must support manifestation. If you don't have the money to pay for a ticket to a foreign country you are less likely to fly on a jet tomorrow to that country. But if you have a lot of money and you believe you can fly to another country and have faith that it can happen, it is likely that it can happen and will happen.
If circumstances don't support the manifestation of your thoughts and desires, prayers and expectations, your faith will act on events in such a way as to change circumstances. This can take time and involve learning. It takes a willingness to act on your intuition and the ability to follow inner guidance. But faith in a desired outcome will always produce the outcome desired, even if it takes many years to happen, which in my experience often does with our larger goals.
Scroll down or use the table of contents to continue reading the article.
The intrigue, the mystery... what is so important about this book?
Faith, belief and imagination are the best tools you have to create what you want in life.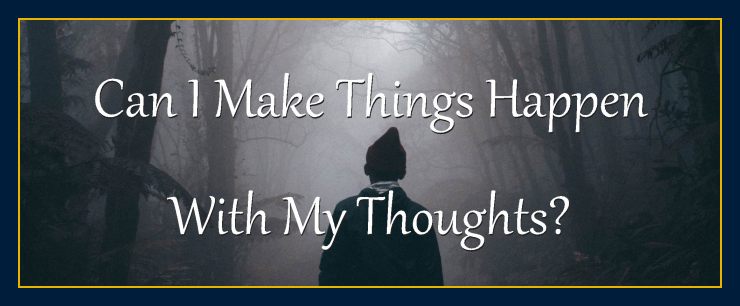 "The doctrine that the world is made up of objects whose existence is independent of human consciousness turns out to be in conflict with quantum mechanics and with facts established by experiment."
Bernard d'Espagnat, a top theoretical physicist.
What does that statement mean?
It means that your consciousness is connected to physical objects. You can attract wealth, money, love, health or anything you want with the simple principles given in our free articles and books written by someone who has been researching an applying the techniques for over 45 years.
MANUFACTURER DIRECT!
There is no

singular, one-world

time-line.
You do not progress in a linear manner within time from birth to death.
You are not a three-dimensional self moving through a three-dimensional world from birth to death.
You and the world do not exist that way.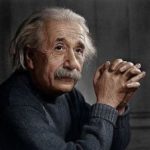 "If you want your children to be intelligent, read them fairy tales. If you want them to be more intelligent, read them more fairy tales."
— Albert Einstein
Scroll down or use the table of contents to continue reading the article.
The events in the world today can be changed. Believing something strongly enough can cause it to happen? Belief, faith and emotion can cause your thoughts to manifest positive changes in your life and then in the shared world of public events.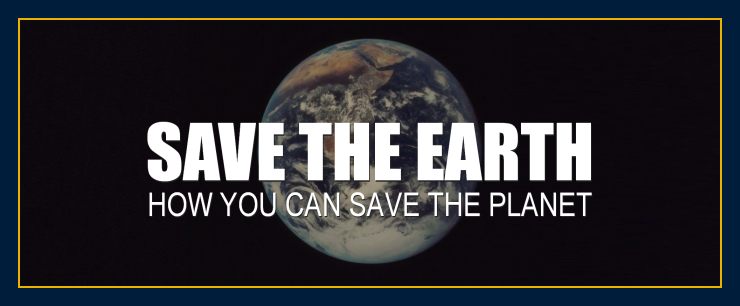 This is a new version written in 2023
Published June 6th, 2023.
45

years of research goes into every book
Success Guaranteed works like magic to create whatever you want, no matter what it is
---
Lulu.com is the book manufacturer with the most up to date version of the book. Distributors such as Amazon, may be carrying older versions.
Holographic reality: Events are a projection of your mind. ThoughtsCreateMatter.com
A new science and philosophy of life. ThoughtsCreateMatter.com
Exactly how thoughts create reality. MindFormsMatter.com
The world is your creation; you can have anything you want.  MindOverMatterPower.com
Secret Wisdom Books by William Eastwood. Lulu.com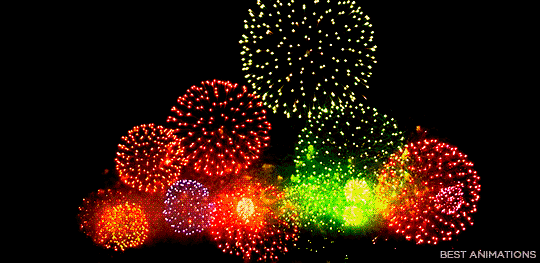 Can Believing Something Strongly Enough Cause it to Happen? Manifest with Faith & Emotion
---
© Copyright 2023, By: William Eastwood.
Categories: Can believing something strongly enough cause it to happen?, Will belief faith and emotion cause my thoughts to manifest?, Can imagination affect people and events? Click on our article and books to learn more.
Your inner reality contains many dimensions with unique characteristics that cannot easily be described. In one of these "areas," you are engaged in another role as your inner self.
Your inner self is busy planning and producing what you are going to experience next in your physical reality projection. A dragon slayer is one who slays doubts and myths in his mind first and then in the physical world.
The concepts conveyed in this website are within these books.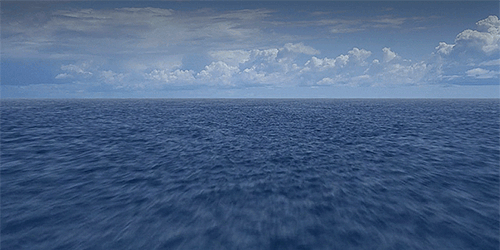 www.MindOverMatterPower.com