---

How to Get Out of a Bad Situation? No Situation Is Impossible to Get Out of
---
Feeling trapped? Can't get out?

How to stop the bad situation in its tracks
There is one thing you always control no matter how difficult your life is. Even if you are a victim of another person or are held back by unreasonable people and restrictions, you control how you react, and your reaction can stop a bad situation from continuing.
When I get upset with people or situations I use the situation for motivation. Desire is a source of energy and can be harnessed to manifest your desire. There is a relationship between intensity of desire and manifestation. As the intensity of a thoughtform rises, so does the likelihood of physical manifestation,
Click above to learn more
Article continues after founder's post.
"EVERYTHING WE ARE EXPECTED TO BELIEVE & WERE TAUGHT IN SCHOOL IS WRONG! It is all absurd!
"Consciousness creates reality and thoughts form matter! If you want to be powerful you have to go by the facts about reality and that means discovering the truth!
Otherwise you are as blind as a bat and ineffective as a sloth!
On worry and obsessing over problems & difficulties
As we live our lives things often just get worse despite all our best efforts! Why is this? It is because the basic way we use our mind is all wrong! It is wrong because it is based on old science that is also all wrong!
"Events are energy." (David Bohm, Albert Einstein's friend, explains how our five senses project our reality.) When we try to solve problems and achieve goals we do not take this basic fact into account.
Because everything in life begins with the mind, we rarely get what we want out of life because of this backward use of our mind and thought process.
As if this is not enough, we are excessive in our physical actions, perhaps working two jobs. We become exhausted and lack the energy and time we need to create what we want in life!
You must instead deny your problems the energy of your attention that keeps them going. Do not think you are incompetent, but affirm you are using your mind correctly.
.
Then work with affirmations and follow the guidance on this site (click below). You will then learn and develop further.
— William Eastwood
.
Click on the spinning globe at the top of any page to go to the day's affirmation page.
Article continues.
Your thoughts & emotions can bring an immediate end to any problem & bad situation
There are deep scientific principles behind this concept. Quantum mechanics tells us that everything in the universe is one unbroken field of energy. We are connected to other people and events. Our reactions, therefore, are capable of altering those events.
C = Ef - EQUATION Origin and Meaning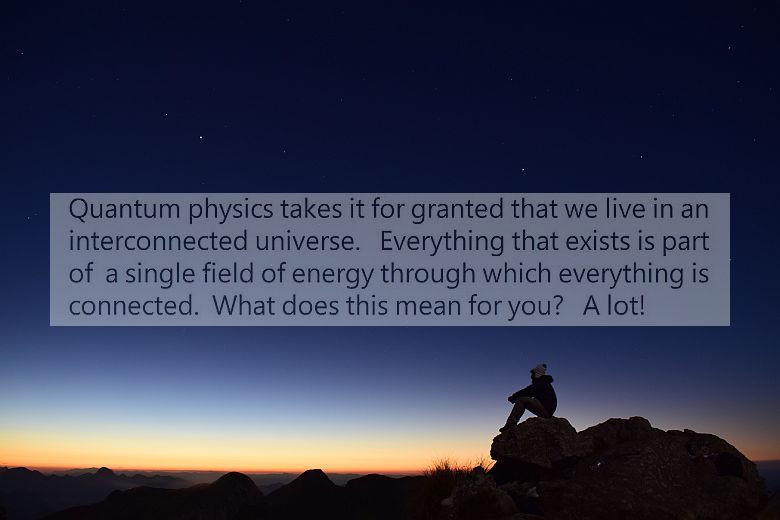 Click above to learn more
You can undermine the power of the problem by not feeding energy into it. Your reaction can withdraw energy from the undesirable aspects of the situation and substitute the opposite energy.
This process can ultimately dissolve the entire problem in miraculous ways.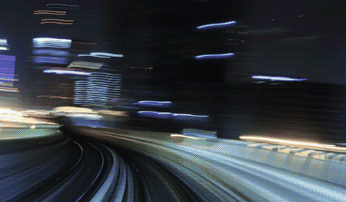 C = Ef: MIND OVER MATTER:  FAST TRACK TO SUCCESS
Your Fast Track to Success  link (C = Ef) above loads in milliseconds
How to Survive & Stop Emotional Crisis & Prison-Like Restriction
The First Key to Freedom is a guidebook to survive the worst life can throw at you, and to dissolve any problem. It is true that we can make it virtually impossible for problems to continue.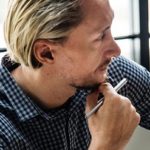 But we can only do this when we understand reality and respond appropriately. By appropriately, I mean by applying the only principles that work.
The methods we were taught are based on the mechanistic view of reality, and quantum mechanics proves this view wrong. Traditional methods of solving problems are based on a false premise.
The methods and principles that work are based on the actual way the universe works as demonstrated in quantum mechanics mathematical algorithms.
Click above to learn more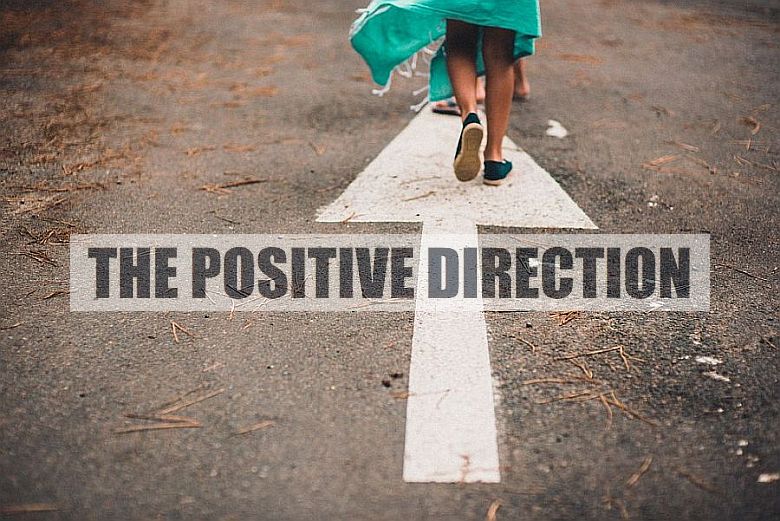 Click above to learn more
EASTWOOD: Magic Universe & Mind Power
Many professionals cannot solve problems because their worldview is based on a false premise
Everyone is looking in the wrong areas to solve people's problems. The way to break free from severe problems, restrictions, bad relationships or any other type of crisis is not what most professionals scripted in the old mechanical paradigm can comprehend.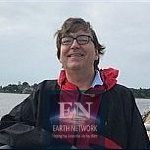 "Consciousness creates reality and thoughts form matter! If you want to be powerful you have to go by the facts about reality and that means discovering the truth! Otherwise you are as blind as a bat and ineffective as a sloth!
"You probably know that a placebo is a sugar pill. If you are given a sugar pill and are told it will help you, it will.
"If it is not the sugar that manifests healing in the body what is it?
"By admitting that placebos work, the medical establishment recognizes the power of a single or limited thought process to heal and cure.
"But every single belief, thought and emotion has a placebo or nocebo effect.
"When we apply metaphysical principles we change more than a few thoughts or a single expectation. To understand the extent and power of the placebo effect we must compute it for more than a single expectation of healing for a limited amount of time. We need to look at the effect of changing our habitual thoughts, attitudes, our entire worldview and emotional states.
Our inner reality is an interwoven tapestry of previous thoughts and emotions that forms our belief system. It is the entire workings that manifests. You can't measure the effect of just one thought without considering the effect of other ideas on which that thought is based. For every positive placebo you may have ten nocebos that render the the placebo only marginally effective. This is what scientists should be studying, but they are not.
"When we do that we will get a more accurate measure of the placebo effect.
"When you apply thought in an advanced and clinical way, as given in my books, you combine all the finest advanced methods, techniques and procedures in a powerful unified approach to create a compounded placebo effect.
"The compounding placebo effect is the thought materialization effect.
"Thoughts do materialize. When we understand that they do and apply the proper science we:
"Take control of our life.
"Quadruple the effectiveness of our thoughts.
"Get an astounding overall transformation in the quality of our life.
If a single pill placebo can give you a 25% better chance of healing, imagine what 50 or 100 beliefs/placebos operating in you can do?
It is not the pills and the operations that are saving you, it's your beliefs in them and the entire body of multiple placebos operating within you that give you all the good in your life.
Contrast that with all the nocebos that are giving you dissatisfaction and impeding progress in certain areas of your life.
Reduce the nocebos and increase the placebos and you have a formula that will work.
"Our illnesses, pandemics and disorders are a kind of healing crisis which are meant to lead us to the answers. The truth is more positive than we can presently conceive.
"We are currently in global paradigm shift."
— William Eastwood
The principle on which the "…First Key to Freedom" is based may be the last thing most experts would have thought possible. This is precisely why so many have failed to discover the Key.
The Key is based on the opposite of what we were taught about the nature of reality in the previous century. The key to solving real problems is to be found in the opposite direction. The experts are in the wrong forest.
---
"We cannot solve our problems with the same thinking we used when we created them."
– Albert Einstein
---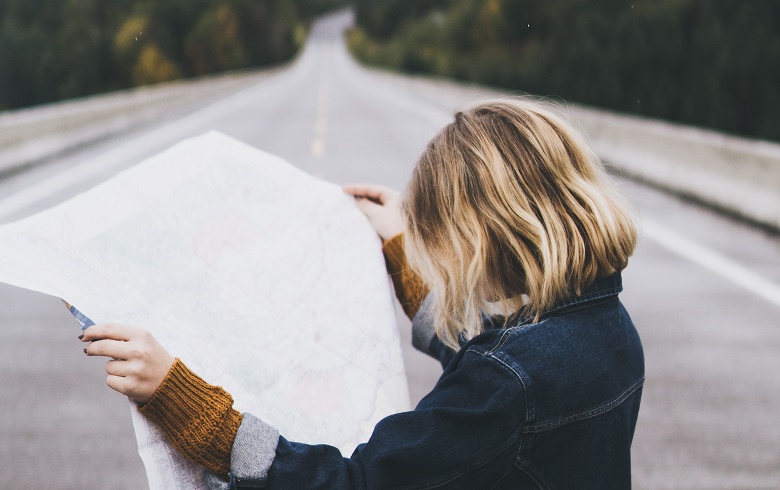 Click above to learn more
The wrong map will just get you lost faster
Without an accurate map of reality, professionals cannot help you solve your problems. The inaccurate map in this case is our civilization's mainstream conception of reality and how it works.
Most problems in our lives endure due to official academia using the wrong worldview and premise of a mechanical universe on which to base its conclusions. The wrong map will just get us confused and lost.
We must learn to automatically apply correct principles with whatever issues present themselves in our lives, be it minor or important matters.
If those in the 1500s said "I am more comfortable with the view that the world is flat, and so I am going to stick with that even though its been proven wrong," how much sense would that make?
It's all so easy!
Assumptions are belief. Anything you assume to be true you tend to create physically.
If you want to change your life, just change what you are telling yourself is true in your head. A situation can have any outcome. The outcome is set by you. If you tell yourself in your head, this is going to work out, or, the result will be positive, then that is what you tend to create. This is why affirmations are so valuable.
Begin to change your life by applying affirmations on a daily basis. If possible, learn to think in affirmations.
Manifesting anything you want in life is easy when you know how. Begin to create your dreams now!

Click on the rotating earth at the top of every page for your daily affirmations.
Click above to learn more
We can be free of our problems very easily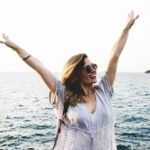 It is time to free ourselves from our problems through using fact-based methods that will eliminate our personal and global problems. This is not hard to do.
The joy you will feel after you free yourself from restrictions holds the answer. With the proper attitude and combination of thoughts and emotions you can begin to bring an end to even the most stubborn problems.
If you feel the joy you would feel if all your problems were solved, doing so can have a profound beneficial effect on your life and what manifests as your future. To stop a problem, you must also have confidence in yourself and strong conviction that your efforts will bear fruit. You must believe that what you are doing will work.
Not only can other people not stop you, but you are free to create anything when you know this key.
---
"A new type of thinking is essential if mankind is to survive and move toward higher levels."
— Albert Einstein
---
Click above to learn more
LEARN HOW TO MANIFEST ANYTHING
Learning what to do
You don't need to understand quantum physics. You only need to know that it disproves the mechanical view of reality.
The picture of the nature of reality that quantum mechanics gives us conflicts with official "knowledge" about reality. This is why it is so confusing to people. The basic facts about reality most of were taught are incorrect.
If are besieged by problems and dissatisfaction it is because you and everyone else have inherited a faulty map. You have been sold a bad bill of goods.
If professionals have their facts about reality all wrong, their methods which are based them are going to be wrong too. And they are.
When you are presented with a lot of information that is different from what you have been taught it can be hard to make sense of it, to know what to do with it or how to apply it. I wrote this Key Series to solve that problem.
Click above to learn more
There is a much better way to solve your problems
The world is living by the mistaken idea that we must fight what is wrong. People expect to have to suffer and so they do. If they knew they could change their thoughts and emotions to dissolve their problems, they would put contemporary psychologists out of work. Therapist and treatment professionals would no longer be taking paychecks from people suffering with severe problems. People wouldn't be struggling emotionally as a result of crisis and restrictions because they wouldn't have those problems anymore.
You can create whatever you want in life.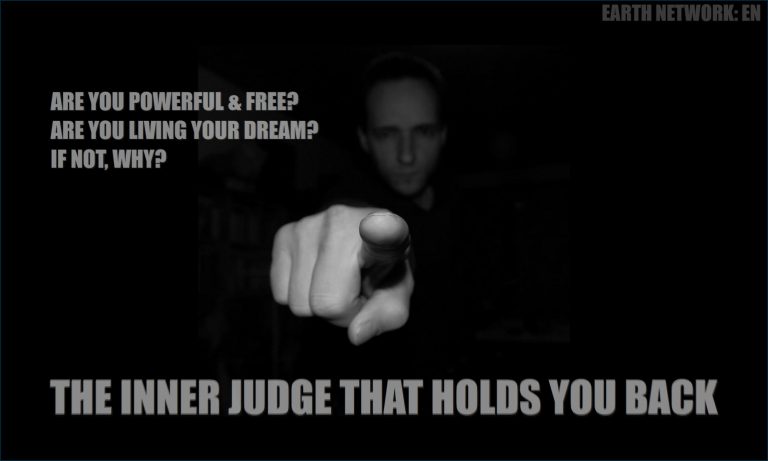 You must be aware of the problem to solve it.

The Inner Judge & Victim Control Us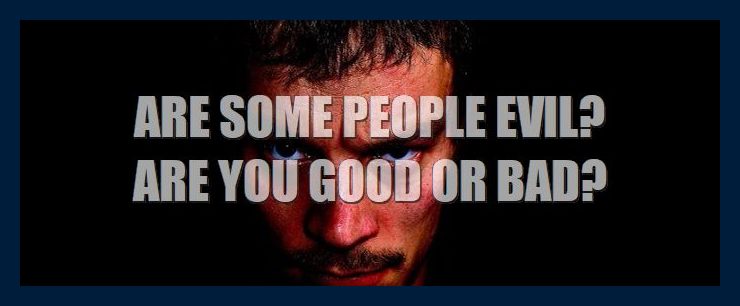 The solution to the world's problems.  Your thoughts create your reality.


---
The Altruistic, Autonomous Movement & EN websites are funded through book sales, which in turn help the movement by spreading awareness. Please! We need you to purchase a book so that we can continue to bring this uncommon and much needed free knowledge resource to the world!
---
A book (below) I created to explain and clarify these concepts, while introducing you to my philosophy at a low cost to you:
You may be surprised at the solution to most problems
Imagine if the most fun way to live your life was the most responsible and best way to solve your problems? That is what I have discovered and that is what I explain in the Key.
a VERY affordable book and excellent starting point for those who are new to these concepts.
"You Are a Beautiful Person, The First Key to Freedom."
An excellent gift that helps a person at about the price of a holiday card.
At $3.99, this is your best option to test the principles in this website without spending a lot of money. I created the book for this reason, to help people that do not want or cannot spend a lot to get out of their difficult situations.
ePub (eBook)
Waste no time with this powerful guide. Get the single-most important key to liberate yourself from all limitations. Imagine a life in which you can do anything you want because you are no longer hindered in any way whatsoever.
The most important insight to put everything in life in perspective. The necessary key to freedom from restriction is revealed. Available in paperback also.
---
Link to Amazon: International 5 STAR Review:

Phoenix

Reviewed in the United Kingdom on March 9, 2020
Verified Purchase

---
You create your reality. When we make life difficult we miss the whole point.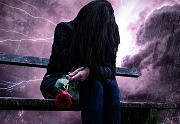 This is a very affordable book and great gift to help someone get out of a difficult life situation.
William Eastwood's best, with a simplicity that guarantees your success.
Acquire the knowledge necessary to create anything you want
Click above to learn more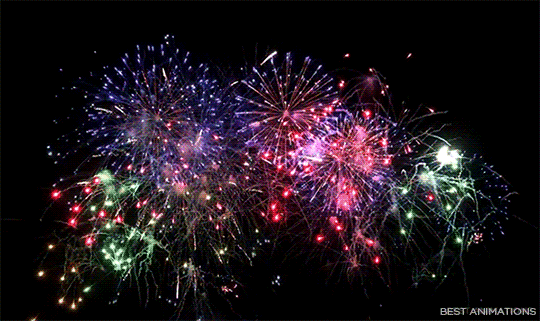 Primary article concludes here.
FOUR SCIENTIFIC EDUCATIONAL SITES WITH ONE PHILOSOPHY
"You create your own reality and you are always in control of what you create.  I have said this since I was 12: You select events—probabilities—according to your desires and assumptions.
"The central premise that consciousness creates reality dismantles most accumulated knowledge in all fields. This creates a situation in which many beliefs and institutions will need to change."
The author attributes his success to the application of these principles. He worked on inventions with Yale University Professor, Everett Barber, at age 13, has taken on the most powerful institution in the U.S. and has gone on to write ten books. William founded Earth Network of Altruistic Individuals, Inc. at age 37.
If you believe in some kind of original substance creating the universe, there are certain common-sense conclusions that can be made. If the original substance were light, we could expect all further evolutions of light to be other forms of light. That is, whatever initially existed multiplied or evolved its own properties or constituents and could not create anything external to its own substance.
The original substance creates time and space, your environment, the events you experience and the objects you own. Nothing exists external to this substance. Everything you create is done by manipulating this substance.
If you follow this simple logical deduction, you too must be a portion of this original substance. There are no hierarchies of consciousness, but only the various intensities and colors of the one energy movement that is the original Consciousness. You are a portion of that original consciousness with all the abilities and characteristics of that original state that seeded all universes.
You are a creator.
Probabilities are infinite and a miracle to behold.
The content above is taken from my new manifesting book.
NEW EDITION: Released September, 2020.
.
How to Get Out of a Bad Situation? No Situation Is Impossible to Get Out of
© Copyright 2019, 2020 By: William Eastwood.
RESEARCHING CONSCIOUSNESS SINCE 1975

Achieve all your aspirations with

POWERFUL

EN books
EARTH NETWORK BOOKS By William Eastwood

Anything is possible. Create your dreams. Start today!..

KNOW WHO YOU ARE: We need to wake-up within the dream, and enter our true life.

Anything is possible.

Create your dreams. Start today!
.

THE SECRETS OF THE UNIVERSE UNVEILED: A sample of chapter one of the EN course.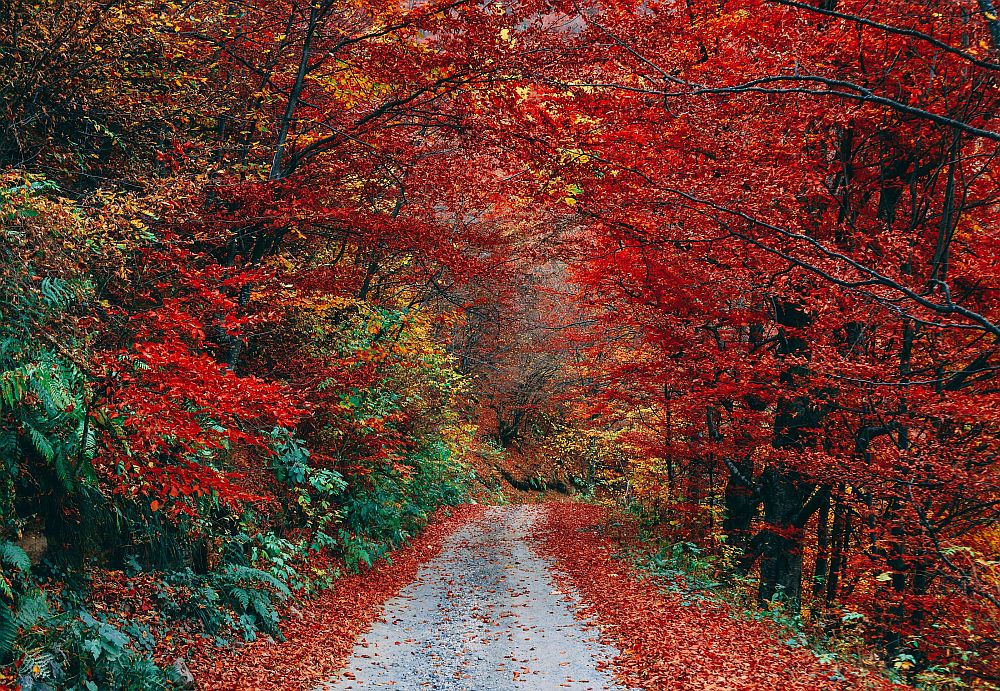 Click on the rotating earth at the top of every page for your daily affirmations.

6" by 9" paperback
Get the single-most important key to liberate yourself from all limitations. Imagine a life in which you can do anything you want because you are no longer hindered in any way whatsoever.

With a magic genie inside you, anything is possible.
Based on the scientific paradigm given by David Bohm, colleague of Albert Einstein. An incredibly simple, enjoyable and easy way to use the infinite creative event-forming ability within you.
Powerful metaphysical principles and advanced autonomous philosophy to overcome restrictions and limitations. Open to any page, read a few lines & that's all you need to do to transform your day and life.
Based on credible science. It is tested and it works.
You create your reality. When we make life difficult we miss the whole point.
This is a very affordable book and great gift to help someone get out of a difficult life situation.
MIND OVER MATTER POWER
Get the facts from the best sites
How Your Thoughts Create Matter & Your Reality
I highly recommend thoughtscreatematter.com because it has one of the best scientific explanations, quantum mechanics and is easy reading for just about anyone.
Recommended website: Thoughts Create Matter
How Do I Get Out of a Bad Situation? Stop Emotional Crisis & Prison-Like Restriction.
Click Image for EN founder's video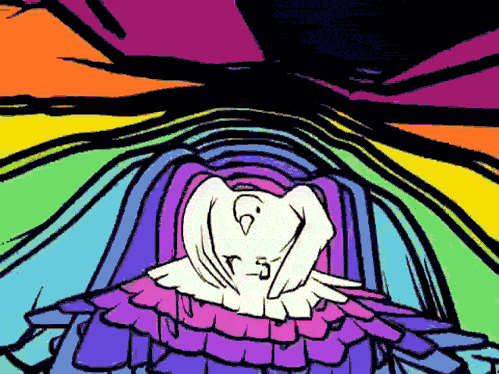 Click above to learn more
Consciousness Is a State of Matter: MIT
---
Categories: How Do I Get Out of a Bad Situation? Learn how to stop emotional crisis & prison or prison-like restriction. How do I get rid of social problems & all restrictions? By changing your reactions,  thoughts & emotions you can get rid of all problems, controlling people and restrictions. How do I get out of prison,  jail or end a term of incarceration? How to win and free yourself from prison and controllers. Learn how to survive emotional crisis and get out of emotional trauma. How Do I Get Rid of Mean People & bad problems? How to stop restrictions, severe problems like victimization & prison. Click on our site and books to learn more.
How to Get Out of a Bad Situation? No Situation Is Impossible to Get Out of
Learn how to stop any problem & free yourself from limitation. Get the facts on how to survive emotionally and be unaffected. Learn how to get rid of, prevent and stop all restrictions & limitations from controlling people & agencies.
The concepts conveyed in this website are within these books.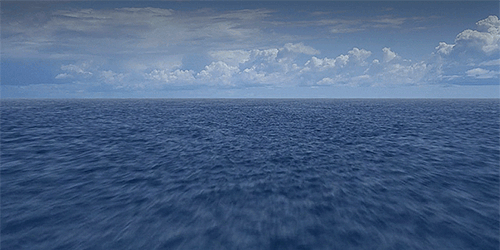 www.MindOverMatterPower.com