---

How to Get Out of a Bad Situation? No Situation Is Impossible to Get Out of
How to Get Out of a Bad Situation
---
Feeling trapped? Can't get out?

Click Image for EN founder's video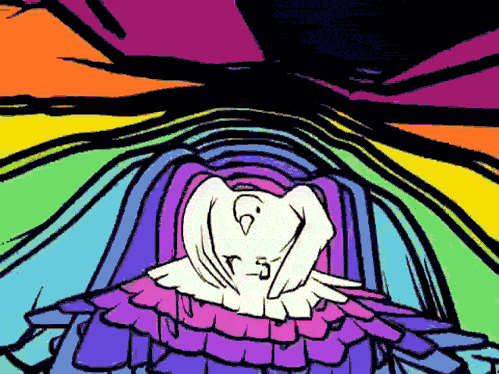 DO SCIENTISTS SAY THOUGHTS CREATE MATTER?
Many top physicists do believe in mind over matter
It is the rest of science, media and the world who do not want to listen to what they are saying.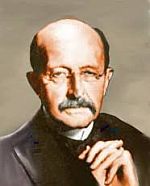 Max Planck, Nobel Prize winner father of quantum mechanics says, "I regard matter as derivative from consciousness."  — The Observer, 1/25/1931

Max Tegmark of MIT
Consciousness Is a State of Matter: MIT
The evidence that consciousness creates matter
is right in front of us
An explanation of how consciousness creates matter is inherent in wave-particle duality. The concept of an alive universe, a universe entirely composed of consciousness, is supported by the greatest scientific discovery of all time.

In his 1924 Ph.D. thesis and groundbreaking contributions to quantum theory, Nobel Prize winner, Louis de Broglie postulated the wave nature of electrons and suggested that all matter has wave properties. This concept is known as wave–particle duality, and forms a central part of the theory of quantum mechanics.
De Broglie's wave–particle duality is extended to all particles and the laws of nature. This tells us that everything has a wave aspect.
The next question is: "Does matter form the wave or does the wave form matter? It is pretty obvious what the answer is.
Does the Wave Create Matter or Does Matter Create the Wave?
Your body's motion does not create the idea to move.
As all acts are preceded by an intent, be it on a conscious or subconscious level, all actions which form events are a result of information within the wave. 

Even the components of cells which continually replace their parts, do so according to the intent of the

subconscious body consciousness.
The complexity and order of your cells replacing their parts is not a haphazard, chance creation. In the same way, all matter is a result of the information that forms and composes the wave.
The entire body has a nonphysical form that creates the physical body. The conscious energy of which the body is composed creates the physical body.
De Broglie was awarded the Nobel Prize for Physics in 1929.
His 1924 thesis (Research on the Theory of the Quanta) based on the work of Max Planck and Albert Einstein on light, resulted in the de Broglie hypothesis that any moving particle or object had an associated wave. De Broglie thus created a new field in physics, or wave mechanics, uniting the physics of energy (wave) and matter (particle).
De Broglie developed a causal explanation of wave mechanics, which was refined by David Bohm in the 1950s. The theory has since been known as the De Broglie–Bohm theory. His theory was supported by Einstein, and confirmed by G P Thomson, Davisson, Germer and Schrödinger.
These theories are tested and proven to be facts. We know that quantum mechanics is correct because the mathematical algorithms are consistently relied upon in scientific applications and to build advanced scientific devices that work amazingly well.
In reality, nothing is solid
Physicists know that nothing is solid.
Solidity is a result of how our five senses react to non-solid energy.
If we can't pass through energy, we consider it solid, and so it functions as a solid in practical terms, but regardless of the fact that nothing is truly solid.

All physical matter is composed of

fields of energy.

There is no duration to matter,

it is continually generated

in the same way light is when you turn a light switch on.

Conscious Energy Units (CEUs) form matter in the same way photons form light. Both travel

at the speed of light.
Fields form matter.
What is a field or wave of energy?
Reality is composed of non-solid fields of electrical energy. Waves are disturbances in those fields. Waves are the closest we get to particles, but truth be said, there are no particles because waves are just energy moving around. That energy, however, is filled with information.
The wave-aspect of anything in nature is an energy field that contains huge amounts of information.
What is a thought but an energy field containing information?
Both waves of matter and thoughts are electromagnetic energy. Matter and waves are the same thing. The facts are right in front of us.
All of this is leading to a new paradigm, the paradigm I have lived by for almost 50 years
When we look at a tree we don't see the roots, but we know a tree has roots. The same principle holds true for you. You are not just a machine hanging in the air with no inner source of nourishment.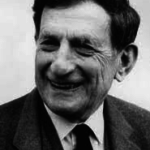 Friend of Albert Einstein and author of "Quantum Physics," the classic 1950's university texbook, physicist David Bohm gives us a scientific paradigm that includes a source from which we get our substance and create events.
Even if it appears to be hidden from view, the inner portion of you exists as surely as trees have roots. You do not start running out of energy the day you are born. You are replenished with new energy and reborn and recreated continuously.
Click above
Consciousness Is a State of Matter: MIT
How to stop the bad situation in its tracks
There is one thing you always control no matter how difficult your life is. Even if you are a victim of another person or are held back by unreasonable people and restrictions, you control how you react, and your reaction can stop a bad situation from continuing.
Your thoughts & emotions can bring an immediate end to any problem & bad situation
There are deep scientific principles behind this concept. Quantum mechanics tells us that everything in the universe is one unbroken field of energy. We are connected to other people and events. Our reactions, therefore, are capable of altering those events.
C = Ef - EQUATION Origin and Meaning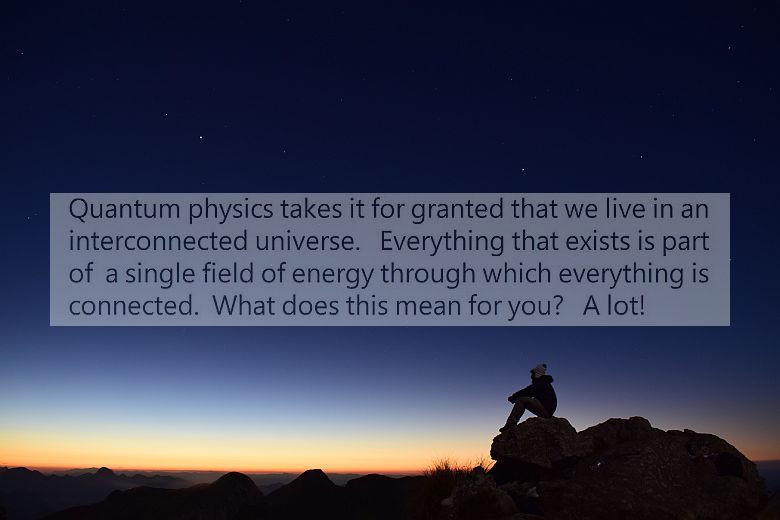 You can undermine the power of the problem by not feeding energy into it. Your reaction can withdraw energy from the undesirable aspects of the situation and substitute the opposite energy.
This process can ultimately dissolve the entire problem in miraculous ways.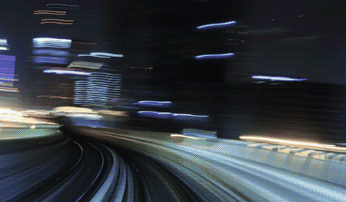 C = Ef: MIND OVER MATTER:  FAST TRACK TO SUCCESS
Your Fast Track to Success  link (C = Ef) above loads in milliseconds
How to Survive & Stop Emotional Crisis & Prison-Like Restriction
The First Key to Freedom is a guidebook to survive the worst life can throw at you, and to dissolve any problem. It is true that we can make it virtually impossible for problems to continue.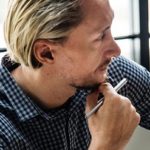 But we can only do this when we understand reality and respond appropriately. By appropriately, I mean by applying the only principles that work.
The methods we were taught are based on the mechanistic view of reality, and quantum mechanics proves this view wrong. Traditional methods of solving problems are based on a false premise.
The methods and principles that work are based on the actual way the universe works as demonstrated in quantum mechanics mathematical algorithms.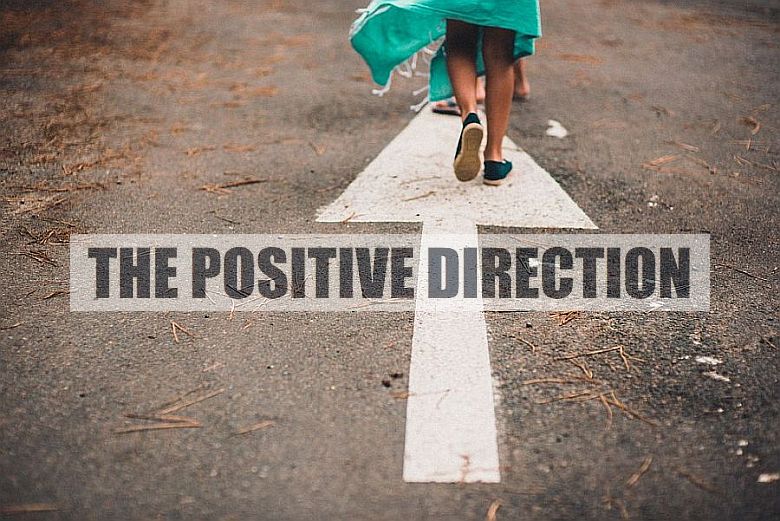 Does quantum physics disprove materialism?
The findings of quantum mechanics rejects traditional notions of a mechanical universe, often referred to as realistic philosophy.
The implication is that reality is basically non-physical and is a manifestation of consciousness.
Bell's theorem proves that the official scientific mechanistic worldview of our civilization is inaccurate, in short, a myth.
Artificial Intelligence??? Sentient Consciousness
Non-local quantum mechanics governs over local physics. This is, in an analogy, like national laws overriding local or state and town laws. The local (mechanical) laws apply in certain localities only.
Even orthodox science is confounded by the findings of quantum mechanics which strongly suggest that reality itself is non-local.
Materialism is a myth.
The laws of thermodynamics tell us that energy (in an isolated system) cannot be destroyed, only transformed. Many have taken this to imply that the universe must therefore be eternal. I take this to mean that consciousness forms matter and thoughts influence matter.
Physical systems do not change physical systems. Energy, which is the universe itself, is a form of consciousness. Consciousness itself is indestructible and eternal.
How to keep yourself 100% safe
You can be 100% safe from all threats
Is it possible to be safe from all threats, regardless of their source.
Solving social problems & remaining forever safe
You are safe when you know how to think beyond cause and effect, because you will be operating by a primary rather than secondary law of the universe.
How to Be 100% Safe MENTAL PROTECTION
Our institutions, societies and accepted methods of doing things are all based on the idea that things happen without cause. This paradigm, as you probably know, is false. It is based on a mechanistic universe and a religious—Darwinian world.
Events happen for a reason and we control everything that happens in our lives. But how many new authors will tell you the truth? The answer is, very few. Most authors do not want to alienate you, which will happen if they say something contrary to  your most basic beliefs about reality. That doesn't happen here at EN. The fact is, we will tell your right-away, that your reality is a projection of your consciousness.
MISSION CREATE A GREAT CIVILIZATION
We can solve not only the problems of violence in our culture, but also eliminate barriers to success so that we can achieve our personal goals and ambitions. Bullying or personal degrading and institutional hindering of the individual leads to most personal and social problems.
Where Everyone's Problems Come From
MYTHS: Mechanistic View, Darwinism, S. Freud, Etc.
Why is American so prone to bullying and violence? The answer is revealing.
Why the whole world suffers!
Man with pointing finger depicts the inner judge within people that holds them back.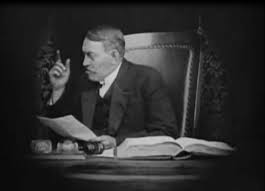 Only 1% of people are free.
The rest are controlled by

the inner judge & victim.
Both the mind and body are controlled by the parasite.
  Few people are even aware of the inner judge & victim.
Click above
EASTWOOD: Magic Universe & Mind Power
Professionals cannot solve problems because their worldview is based on a false premise.
Everyone is looking in the wrong areas to solve people's problems. The way to break free from severe problems, restrictions, bad relationships or any other type of crisis is not what most professionals scripted in the old mechanical paradigm can comprehend.
The First Key may be the last thing most experts would have thought possible. This is precisely why so many have failed to discover the Key.
The Key is based on the opposite of what we were taught about the nature of reality in the previous century. The key to solving real problems is to be found in the opposite direction. The experts are in the wrong forest.
---
"We cannot solve our problems with the same thinking we used when we created them."
– Albert Einstein
---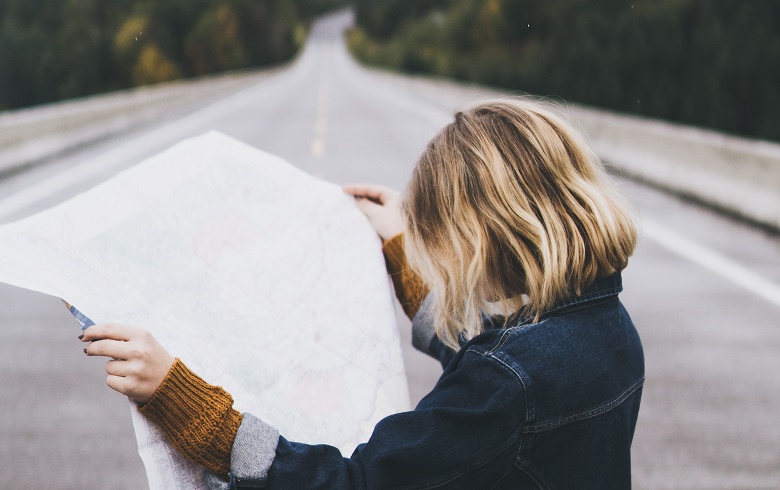 MIND OVER MATTER: Fact or Fiction?
NOT MIND OVER, MIND IS MATTER
THE FUNDAMENTAL PROPERTY OF EXISTENCE: CONSCIOUSNESS ENERGY UNITS
How consciousness forms matter & reality
Thoughts are energy and energy cannot be destroyed.  Any subjective activity within your mind is in the form of Consciousness Energy Units (CEU's). Like seeds, CEU's possess their own impetus for growth and materialization. CEU's continue to exist and pass through inner levels of the mind to form pre-matter within and below the subconscious.
On the deepest level, CEU's activate a universal algorithm that exists in all consciousness. When sufficient energy is accumulated, CEU's form into matter according to the pattern your originating thought-forms have imbued them with. This process is as natural as water turning into ice.
MIND OVER MATTER: Fact or Fiction?
The conscious mind directs unconscious activity that results in the actualization of our beliefs, thoughts and emotions. Thoughts are energy which continue to exist. Thoughts combine with similar thoughts on inner levels. These turn into probable events which contain the impetus and pattern necessary to evolve into the complexity of matter.
Once sufficient intensity is achieved and certain requirements met, selected probable events manifest as ordinary events.
The balance of your thoughts, intentions, expectations, and those areas where you are focused or deeply emotionally involved will materialize as dominant areas of experience.
Mind over matter is real, consciousness creates reality.
How free are you?
Only one in a hundred people are free!
The rest spend their lives in service of others. I am not speaking of financial freedom, but something deeper. Even deeper than having time to do whatever you want with your days.

Making excuses for the bad judge & victim & their consequences
The world is filled with quiet sufferers who when pressed will tell you that they are happy in life. They may say, sure they don't have the dream they want, but they are happy and their life is fine. In their second breath they may make excuses as to why they don't have all that they want in life.
If you wish to have what you really desire in life and enjoy the incredible opportunities life has to offer, you have to get rid of the inner judge and victim.
---
Why the whole world suffers!
Man with pointing finger depicts the inner judge within people that holds them back.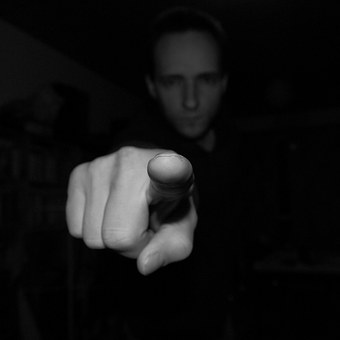 Only 1 in 99 people are free of the internal judge and victim.
Few people are even aware of the existence of the inner judge & victim that control their mind and life.
You must be aware of the problem to solve it.

The Inner Judge & Victim Control Us

EASTWOOD: Magic Universe & Mind Power
What is everyone looking for?
What Is the Cause of School Shootings, Bullying & Fake News, Crimes Against Humanity, Poverty & High Taxes, the New Arms Race & All My Problems? - How to Change Your World
— Basically, the real cause and solution to everything
ePub: (eBook)
Solve YOUR problems & the world's problems at the same time. Nothing else like it exists in the world.
It is critically important that everyone understand how the mind creates  events, because we now have a profound method and means to dissolve global problems and achieve our goals.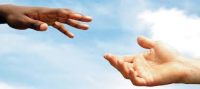 I have formulated this revolutionary method of creating events with the mind. And I have applied it for almost fifty years, the result of which is presented to you in this book.
This remarkable new way of looking at the universe is supported by two of  the  world's  most  eminent thinkers ― Stanford neurophysiologist Karl Pribram, & University of London physicist David Bohm, a former protege of Einstein's.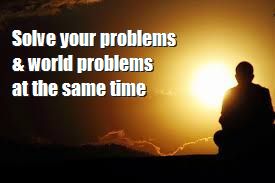 Your worldview will change after you read this unique and original book.
Take control of your life & your reality
Buy Direct
Bulk rate discounts for groups, schools & universities.
Follows the ideas in "The Solution..." but more advanced.
Click above
The wrong map will just get you lost faster
Without an accurate map of reality, professionals cannot help you solve your problems. The inaccurate map in this case is our civilization's mainstream conception of reality and how it works.
Most problems in our lives endure due to official academia using the wrong worldview and premise of a mechanical universe on which to base its conclusions. The wrong map will just get us confused and lost.
We must learn to automatically apply correct principles with whatever issues present themselves in our lives, be it minor or important matters.
If those in the 1500s said "I am more comfortable with the view that the world is flat, and so I am going to stick with that even though its been proven wrong," how much sense would that make?
It's all so easy!
Assumptions are belief. Anything you assume to be true you tend to create physically.
If you want to change your life, just change what you are telling yourself is true in your head. A situation can have any outcome. The outcome is set by you. If you tell yourself in your head, this is going to work out, or, the result will be positive, then that is what you tend to create. This is why affirmations are so valuable.
Begin to change your life by applying affirmations on a daily basis. If possible, learn to think in affirmations.
Manifesting anything you want in life is easy when you know how. Begin to create your dreams now!

Click on rotating earth at the top of every page for your daily affirmations.


Do you want to change the world?
Help change the world
The New Enlightenment & The Altruistic, Autonomous Movement implementation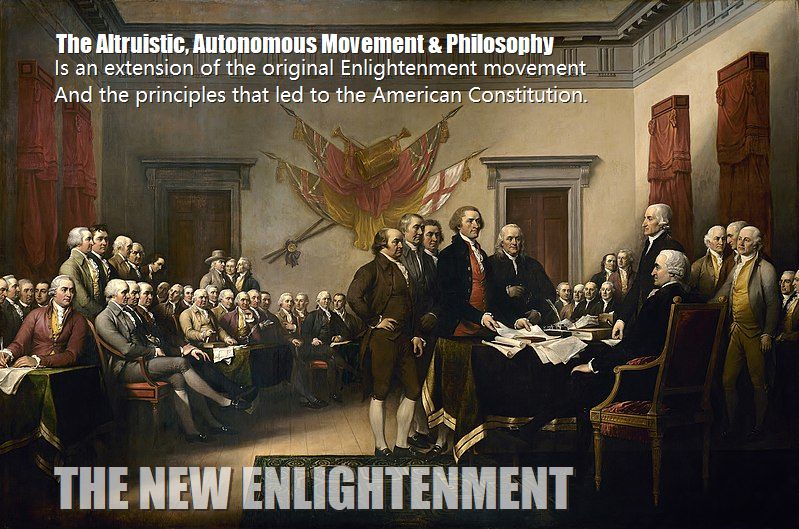 Altruistic Movement Redirect Civilization
The NEW Enlightenment! ALTRUISTIC MOVEMENT
Be an emissary to earth
EN wants everyone to have the means to be an emissary to help other people. We can heal areas of the globe that have experienced pain and struggle. We can end hunger and bring prosperity to everyone.
We will create missions to heal the planet all over the globe. Do you want you to create a new civilization on earth based on human altruism and cooperation?
We do not want any more of this miserable mentality that we have in politics and in general. The earth can resemble a playground more so than a warscape.
By: William Eastwood
There are several new institutions that can potentially heal the earth. I introduce a new Criminal Justice System in my book, "The Solution…."  There is a supreme court act that would require all restorative justice options be exhausted before anyone could be incarcerated in any state. These restorative justice options would be constructive and would lead to the healing of all social illness coming from the internal judge and victim, and hence all social problems, cruelty, fear and crime.  The plan encompasses several chapters in my book.
A new education system could also serve as the entity to heal the earth. The model for this new educational system is also provided in the solution.
The other institution that could heal the earth would be EN. Anyone can help me to create  missions covering the earth that would implement the changes desired.
Another option could be a new scientific establishment based on the concepts in this website and my book, "The Solution…"  EN or someone else could do this.
Helping you to create the life you want!
Click above
We can be free of our problems very easily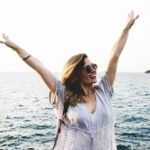 It is time to free ourselves from our problems through using fact-based methods that will eliminate our personal and global problems. This is not hard to do.
The joy you will feel after you free yourself from restrictions holds the answer. With the proper attitude and combination of thoughts and emotions you can begin to bring an end to even the most stubborn problems.
If you feel the joy you would feel if all your problems were solved, doing so can have a profound beneficial effect on your life and what manifests as your future. To stop a problem, you must also have confidence in yourself and strong conviction that your efforts will bear fruit. You must believe that what you are doing will work.
---
"A new type of thinking is essential if mankind is to survive and move toward higher levels."
— Albert Einstein
---
What is the New Enlightenment movement?
What is the New Enlightenment?
The New Enlightenment is the awareness and ownership of your goodness and power, also called the Altruistic, Autonomous Movement or philosophy. Collectively it represents the success of civilization and the future of humanity.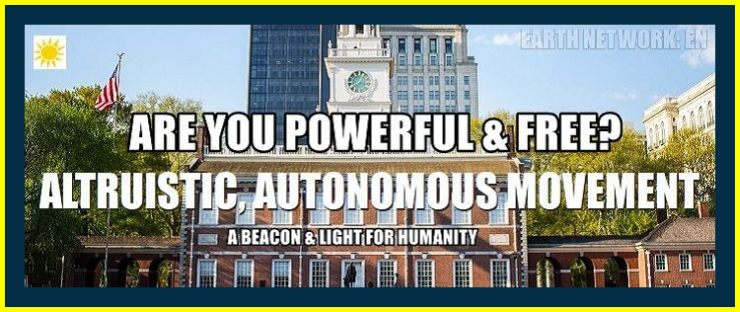 Are you powerful and free?
Altruism is your goodness.
Autonomy is your right to free will and self determination based on recognition of your goodness.
EACH PERSON'S SUCCESS ADDS UP TO CIVILIZATION'S SUCCESS
BELIEVE IN YOURSELF & YOUR DREAM.
KNOW YOU ARE A GOOD PERSON.
KNOW YOU ARE POWERFUL.
ASSOCIATE WITH THE RIGHT PEOPLE.
BE IN THE RIGHT FOREST (PARADIGM).
The original Enlightenment
The original Enlightenment led to the American revolution, the Declaration of Independence and the unprecedented liberties that we now take for granted in the USA.
The New Enlightenment
The NEW Enlightenment is an extension or renaissance of the original Enlightenment and is only getting started now. What is the common denominator of all positive historical advances? Learn more.
Altruistic Movement Redirect Civilization
The NEW Enlightenment! ALTRUISTIC MOVEMENT

"A new type of thinking is essential if mankind is to survive and move toward higher levels."
— Albert Einstein
What is our best book?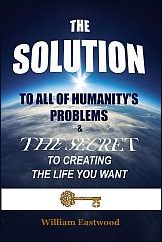 6" by 9" paperback
Be ready, because if you read this book you will get what you want in life and you will know how to solve the world's problems from bullying to wars.
From the upper echelons of the scientific establishment comes a completely new definition of reality and the human being. The most advanced physics in the world suggests that accumulated knowledge in all fields is based on a false premise.
This remarkable new way of looking at the universe is supported by two more of the world's  most  eminent thinkers ― Stanford neurophysiologist Karl Pribram, & University of London physicist David Bohm, a former protege of Einstein's.
"Great spirits have always encountered violent opposition from mediocre minds."
— Albert Einstein
Those who suffer INEXCUSABLE AUTHORITARIAN ATTACKS TO SILENCE THEIR WORK may have something others do not want you to know. This is precisely why you should read The Solution...
Click above to learn more
Websites based on this book.
Click above
Learning what to do
You don't need to understand quantum physics. You only need to know that it disproves the mechanical view of reality.
The picture of the nature of reality that quantum mechanics gives us conflicts with official "knowledge" about reality. This is why it is so confusing to people. The basic facts about reality most of were taught are incorrect.
If are besieged by problems and dissatisfaction it is because you and everyone else have inherited a faulty map. You have been sold a bad bill of goods.
If professionals have their facts about reality all wrong, their methods which are based them are going to be wrong too. And they are.
When you are presented with a lot of information that is different from what you have been taught it can be hard to make sense of it, to know what to do with it or how to apply it. I wrote this Key Series to solve that problem.
Click above to learn more
There is a much better way to solve your problems
The world is living by the mistaken idea that we must fight what is wrong. People expect to have to suffer and so they do. If they knew they could change their thoughts and emotions to dissolve their problems, they would put contemporary psychologists out of work. Therapist and treatment professionals would no longer be taking paychecks from people suffering with severe problems. People wouldn't be struggling emotionally as a result of crisis and restrictions because they wouldn't have those problems anymore.
You can create whatever you want in life.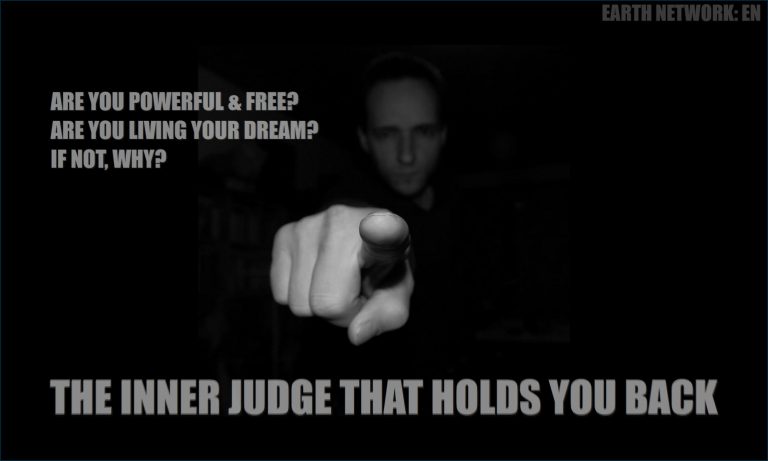 You must be aware of the problem to solve it.

The Inner Judge & Victim Control Us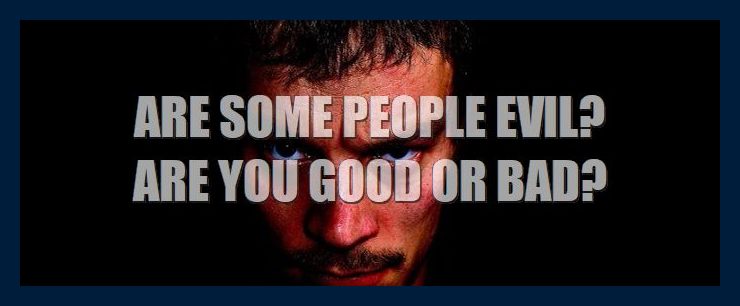 The solution to the world's problems.  Your thoughts create your reality.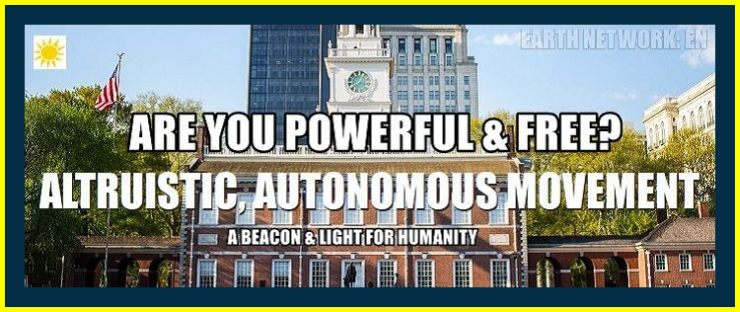 What is the Altruistic Movement? Altruistic, Autonomous Philosophy & William Eastwood
Primary article concludes here.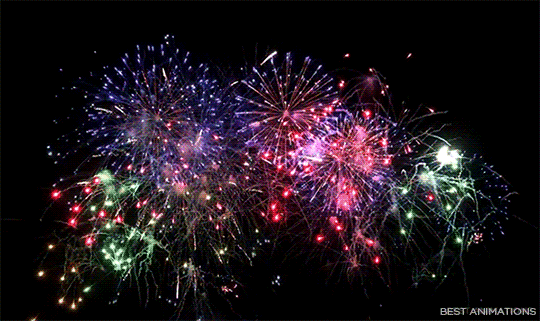 How to Get Out of a Bad Situation? No Situation Is Impossible to Get Out of
© Copyright 2019, By: William Eastwood.
RESEARCHING CONSCIOUSNESS SINCE 1975

Achieve all your aspirations with

POWERFUL

EN books
EARTH NETWORK BOOKS By William Eastwood

Anything is possible. Create your dreams. Start today!..

KNOW WHO YOU ARE: We need to wake-up within the dream, and enter our true life.

Anything is possible.

Create your dreams. Start today!
.

THE SECRETS OF THE UNIVERSE UNVEILED: A sample of chapter one of the EN course.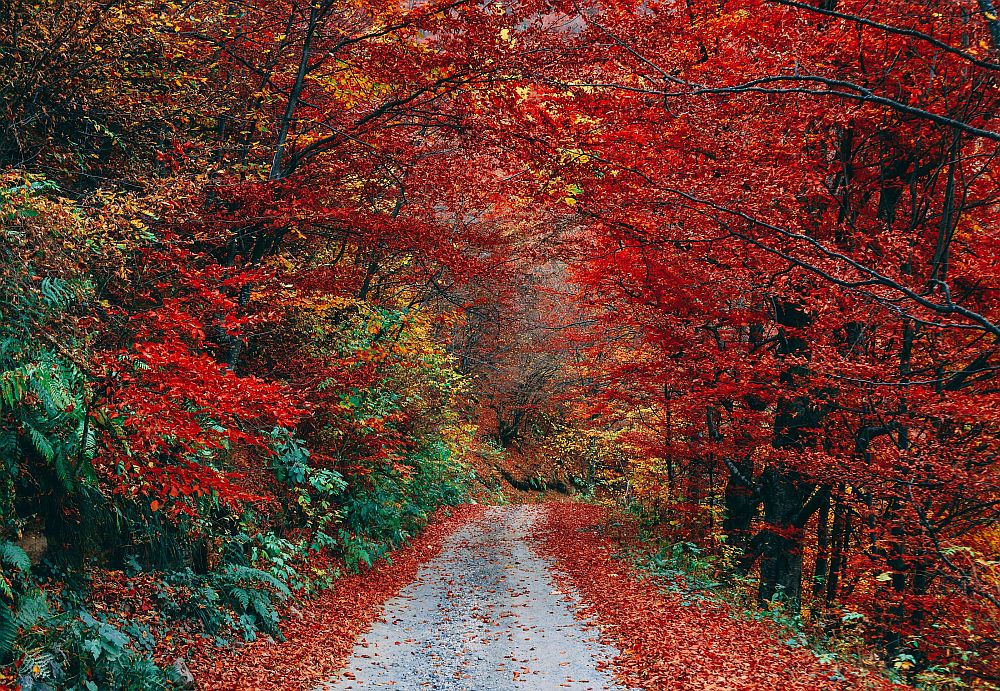 Click on rotating earth at the top of every page for your daily affirmations.
You Are a Beautiful Person — The First Key to Freedom

6" by 9" paperback
Get the single-most important key to liberate yourself from all limitations. Imagine a life in which you can do anything you want because you are no longer hindered in any way whatsoever.
Enables you to succeed in all areas and in all ways.

With a magic genie inside you, anything is possible.
Based on the scientific paradigm given by David Bohm, colleague of Albert Einstein. An incredibly simple, enjoyable and easy way to use the infinite creative event-forming ability within you.
Powerful metaphysical principles and advanced autonomous philosophy to overcome restrictions and limitations. Open to any page, read a few lines & that's all you need to do to transform your day and life.
Based on credible science. It is tested and it works.
You create your reality. When we make life difficult we miss the whole point.
This is a very affordable book and great gift to help someone get out of a difficult life situation.
Buy Direct
Bulk rate discounts for groups, schools & universities.
The secrets to success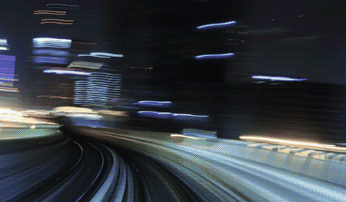 C = Ef:  MIND OVER MATTER - FAST TRACK TO SUCCESS
Your Fast Track to Success  link (C = Ef) above loads in milliseconds

MIND OVER MATTER POWER
Get the facts from the best sites
How Your Thoughts Create Matter & Your Reality
I highly recommend thoughtscreatematter.com because it has one of the best scientific explanations, quantum mechanics and is easy reading for just about anyone.
Recommended website: Thoughts Create Matter
How Do I Get Out of a Bad Situation? Stop Emotional Crisis & Prison-Like Restriction.
---
Categories: How Do I Get Out of a Bad Situation? Learn how to stop emotional crisis & prison or prison-like restriction. How do I get rid of social problems & all restrictions? By changing your reactions,  thoughts & emotions you can get rid of all problems, controlling people and restrictions. How do I get out of prison,  jail or end a term of incarceration? How to win and free yourself from prison and controllers. Learn how to survive emotional crisis and get out of emotional trauma. How Do I Get Rid of Mean People & bad problems? How to stop restrictions, severe problems like victimization & prison. Click on our site and books to learn more.
How to Get Out of a Bad Situation? No Situation Is Impossible to Get Out of
Learn how to stop any problem & free yourself from limitation. Get the facts on how to survive emotionally and be unaffected. Learn how to get rid of, prevent and stop all restrictions & limitations from controlling people & agencies.

MIND OVER MATTER:  Ef = C: FAST TRACK TO SUCCESS

Power Principles



Click on rotating earth at the top of every page to get your daily affirmations.
---
The concepts conveyed in this website are within these books.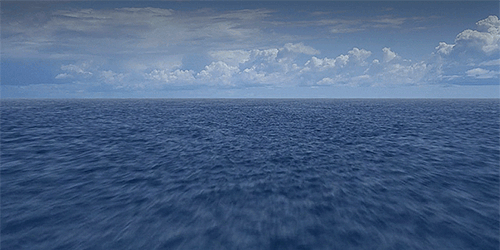 www.MindOverMatterPower.com