---

EN: EARTH NETWORK: © Copyright 2018 by: EN: All Rights Reserved.
What Is the Ultimate Mind Over Matter Success Formula?

How Do I Use the Power of Positive Thinking?
Ultimate Mind Over Matter Success Formula
---
Why so many fail to achieve their holy-grail
Daily obligations, fatigue and distractions compete for our attention. We set out with determination to achieve the goal, but then distractions and detours lead to frustrations and contrary thinking. We manifest our distracted thinking and contrary ideas and impediments.
As this happens we lose resolve, energy, belief and willpower, and slowly resign ourselves to our less than ideal life.
For all of those who are in this all-to-familiar predicament, a new mind over matter reboot is in order.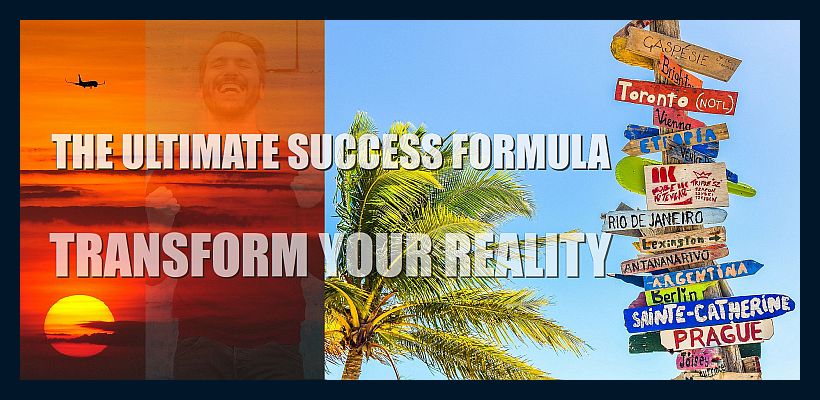 What is the secret to manifesting money?
When I was in grade school I used to say, "I like my lucky when the sun comes out." Sunshine, perfect spring mornings, warmth and love all have distinct positive feelings associated with them. Receiving money does too.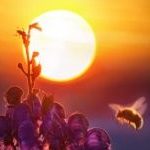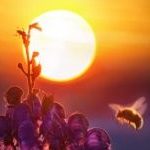 Generate all these kinds of positive feelings to make equally good things happen. The feeling of expecting delightful surprises manifests the same. That feeling of beautiful sunshine combined with emotional memories of finding money and the expectation of finding more was what I called "my lucky." I would look around the ground where people often dropped money with the expectation and feeling of finding more first and foremost in my mind.
I would even project the expectation someone lost money and of arriving in the right area at the right time to find it. (All time is simultaneous, and so we need to create "past" events to make present events possible.) One time at a laundromat I told my mother who was driving our car not to leave. I said that the person I was looking at was going to drop money and drive away. The person dropped a five dollar bill, which was a lot for a ten-year-old. My mother was amazed and said "how did you know she was going to do that?" I said "I just did."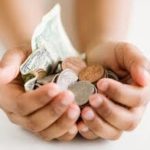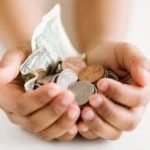 Adults cannot always do what I am describing here because of conflicting beliefs about what is or is not possible, and contrary expectations, doubts and negative emotions. There is a lot of experience that adults call up whenever they think about a subject. Ideas like "that can't happen," or "it never works that way for me," will always be attached to propositions. Fear and resentment can siphon off accumulating positive energies before they have a chance to manifest as good fortune. As a child I would naturally not project doubts and negative ideas the way adults typically do.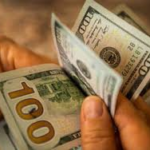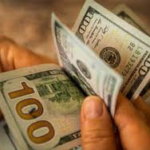 To manifest money as an adult you need to have all your beliefs in alignment. Every time you think "I don't have enough money," or "it is difficult to make money at this," or feel frustrated at not having enough you subtract money from your inner bank account. Create thoughts and feelings of having money to make deposits into your inner account. In time that inner reserve will manifest for you.
You can gather all your best feelings together and amplify and direct them. Do this while generating the expectation of acquisition and you have a formula that will work. You can project that you will get everything right and all conditions will be right, and everything will fall together.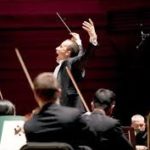 To manifest like a wizard, it's like being a conductor in an orchestra. You are orchestrating and projecting emotional energies and expectation to create events and objects.
As a child I would generate an emotional feeling of expecting to find money. When I was in areas around pay phones or under decks I expected to find money. I would remember all the times I found money in the past and the feelings I had as I was discovering it. I would relive those moments emotionally. Then I would imagine finding even more. I would picture it on the ground or in the return change slot of the payphone.
Just thinking about those areas where I found money put me on the right wavelength. As if by magic good luck what I wanted most would appear before me. When I was young sunshine meant sunny feelings. I liked my lucky when the sun came out.
How to materialize lots of money
How I repeatedly materialized cash
If I can materialize eleven twenty-dollar bills in one summer you can learn to do the same.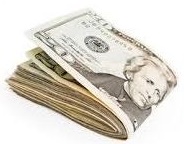 A few months back I found an envelope with four $20 bills in it and no identification. A few weeks after that I found six $20 bills folded together. A week later when I was walking to the bank and thought I should try to manifest more. I closed my eyes for a few seconds and visualized $20 bills. I was focusing on how I felt the last time I found $120.
Unbelievably, as I opened my eyes they were already fixed on a folded and partially crumpled bill.
In a second of amazement I recognized the color of money, then I looked for the denomination, and because it was a little crumpled it took a few seconds before I realized that I was looking at the number two on a twenty dollar bill!
I quickly scooped it up and put it in my pocket with triumphant glee as I scanned the street for more. I text my sister whom I was with when I found $120, and told her "I did it again!" She text me back "Good work."
Of course you are wondering what my secret is. I had been focused on making money for over a year, often saying affirmations while filling myself with the feeling of having and making money. It is something that happened because of the cumulative effect of my constructive focus and creative efforts.
I want to mention that I was feeling on top of the world the morning I found the eleventh $20 bill. I was focused on the feeling of the perfect summer day near the ocean in New London, CT. In general, the more positive thoughts and feelings we have the more likely it is that we can manifest positive events and objects like finding money.
 Prerequisites to manifest money
You understand your thoughts and emotions create your reality.
You minimalize contrary thought energy by focusing on what is working in your life.
You manage your thoughts and emotions consistently, aggressively visualizing and affirming what you want multiple times every day.
The second requirement is a challenge for most because your mind is restless and tends to try to solve problems by focusing on what is wrong. This is a very poor policy unless you want to materialize more problems.
If I can materialize eleven twenty-dollar bills in one summer you can learn to do the same.
Materialize Lots of Money
Click above
The mental stance of determined success is mind over matter
The state of mind conductive to success does more than drive you to actions that lead to success. This success consciousness activates forces within you that exist at the center of an unlimited field of probabilities. This is where events are created.
This is where real work is done. When work is done on this inner level it leads to impulses to do the work on the physical level that will procure the desired result.
Work done on the inner level will also create synchronistic events that lead to the connections and factors necessary to manifest your desires. What success consciousness does is create probable events on inner levels.
These events then later emerge as physical events. In other words, having a success consciousness manifests success. It manifests events that lead to success and it eventually manifests success itself.
Success consciousness can be cultivated. It is a state of determined focus, intent, belief and willpower which is really just mind over matter.
Success consciousness is conviction, belief and focus. Success consciousness harnesses and projects a tremendous amount of mental energy, belief, emotion and conviction into your goal.
As a result, the goal then manifests.

Why don't scientists believe that mind forms matter?
Many top physicists do know that mind forms matter. It is the rest of science, media and the world who do not want to listen to what they are saying.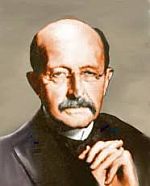 Max Planck, Nobel Prize winning father of quantum mechanics says, "I regard matter as derivative from consciousness."  — The Observer, 1/25/1931.
Max Tegmark of MIT
Click on the "Max Tegmark of MIT" button below to see current official confirmation from a respected physicist in the scientific community that matter is a state of consciousness.
Consciousness Is a State of Matter: Max Tegmark (MIT) Matter Wave
The official scientific establishment as a whole does not want to admit consciousness creates matter. There is a reason why.
Early scientific instruments could not measure consciousness or quantum activity. Scientists could not prove or disprove anything about consciousness, and so they eventually assumed consciousness had nothing to do with bottom-rung reality, without proving it did not. Eventually science as a whole took the official stance that consciousness had nothing to do with bedrock reality.
To go against the materialistic view that was adopted by the world is to threaten the entire worldview and authority of science.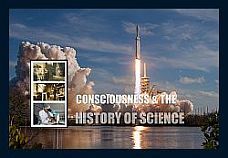 "Few realize mind forms matter because the worldview of educators, the legal and medical establishment, media and society, is based on the consensus that comes from the bias scientific establishment rather than individual physicists.
Myths that can hold you back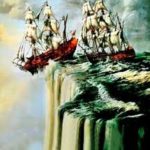 There are collective myths by which we interpret our reality. These myths are obstacles to creating what you want in life. The myths are given to us by experts because that is what they went to school to learn.
The only truth you will get from highly educated people comes from a few great intellectuals which the establishment won't dare attack, like Einstein and Max Planck.
Remove the great myths of modern man from your mind to more easily create what you want like dramatic financial windfalls.
There are collective myths by which we interpret our reality. These myths are obstacles to manifestation ability.
Remove the great myths of modern man from your mind

 to more easily create what you want like dramatic financial windfalls.
.
There is no such thing as cause and effect except as applied to psychological activity. The past does not create the present, your thoughts and emotions do.
Quantum mechanics tells us that the universe is not built out of physical electrons like bricks in a house, but instead is a continuing projection of energy like light coming out of a light bulb. Photons shoot by you at the speed of light. Your environment is created in the same way.
Each pulse of light creates a hologram we experience as the physical reality around us. Each pulse, however, is a complete recreation. The past does not create the present. The entire universe is recreated every fraction of a second, and it is a projection of your mind.
The past does not exist, only a spacious present exists and what you think is the past is a portion of the spacious present. Your present beliefs, thoughts and emotions regulate and control the content of each pulse that recreates the universe every fraction of a second.
Because of our belief in time and consistency of thought there is a consistency in what is projected. Our environment will change gradually as our thoughts do, and this gives us an impression of moving through time. This is a false notion, however.
To get back to the main point, when you free yourself of the myth of materialism you realize that anything can be created simply by changing your beliefs, thoughts and emotions. If you transcend the myth of physical cause and effect and replace it with the concept of thought projection in a spacious present your mind is twice as able to create a windfall.
You must free yourself from conceptions of time-space limitations to become free to manifest what you want
To create a windfall, change your belief system and dwell on thoughts and feelings of receiving a windfall..
There is no past or future, there is an infinite, spacious present. You draw probabilities out of this vast source of events by what you think and feel.
Cause and effect applies only to inner subjective activity. Your thoughts are the cause, and your life is the effect. Change your thinking and you change your life.
EARTH NETWORK BOOKS By William Eastwood
Click above
Mind over matter is the application of a self-fulfilling prophecy
High achievers create a goal in imagination. They will tell you with absolute certainty that it is going to happen (a prophecy).
The mental image of the goal and the conviction that it will happen is a self-fulfilling prophecy and a mind over matter principle.
Focus, clarity and firm belief the goal is inevitable and that you are fully capable, competent and worthy of achieving the goal is a self-fulfilling prophecy formula.
Use your resources correctly
Bridge the gap between where you are and where you want to be by using those resources you are in control of to create what you want in life. Those resources are considerable.
They include the nature and power of your thoughts and emotions to manifest, and the guidance of your inner self. They also include obvious physical resources and the ability to physically achieve a goal.
When those resources are being used correctly and with determination the energy of the mind is usually projected into a lot of work. A person who is in a state of success consciousness is usually working a lot. That is why successful people will typically tell you that success is 1% inspiration and 99% perspiration.
When you have success consciousness, what you do is effective and bears fruit. You can work 24 hours a day and if you don't have the right beliefs, thoughts and emotions what you do will not bear fruit, or if it does it will be temporary, and you will lose what you have gained.
There are only a few principles you need to abide by to create what you want. If you don't apply these simple principles correctly, it doesn't matter how hard you work or what else you do to make you goal happen, those efforts are unlikely to suffice.
I am not saying you must work hard to achieve goals. I am saying that work usually helps, and in most instances, it helps a lot, although work is not always necessary, and in some cases, it is not even helpful, whereas the proper thinking is always necessary.
It is theoretically possible to realize any goal without doing any work if your thinking is right. You can manifest things without working and doing much at all. But if your thinking isn't right it is not possible to manifest your goal even if you do everything humanly possible in physical terms and work four jobs or whatever.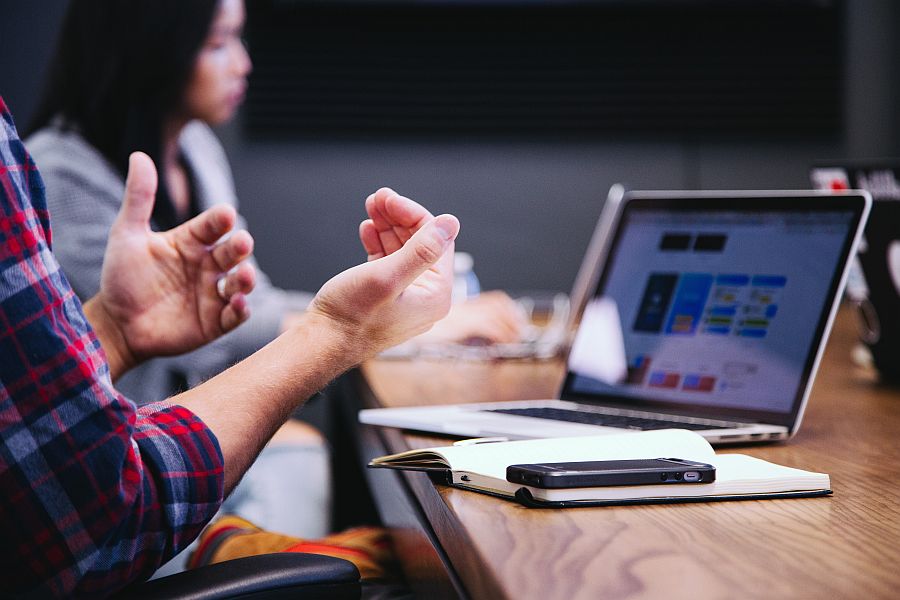 How the Concept of Time Can Work Against You
Clock time is an illusion
It does not exist
.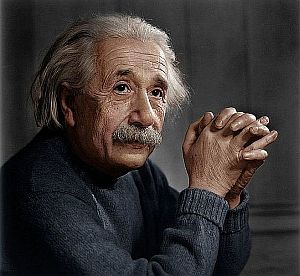 There are natural patterns of perception, such as the sunrise and sunset, day and night, seasons and tides, but there is no clock time. Clock time is an example of the hypnotic effect of false modern myths.
As your subjective activity naturally changes it causes changes in the holographic projection of your environment and this gives you the false notion of moving though time.
A belief in clock time brings risk. It brings with it the false belief that you are a victim of both time and events. In a sense, it is a dangerous and false notion.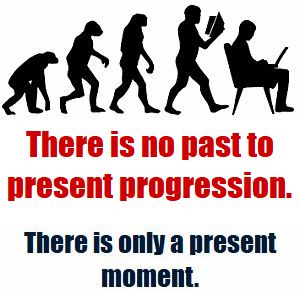 The truth is that you control what enters your life. Time and cause and effect have nothing to do with what you are experiencing right now.
Your house can't burn down because someone started a fire, and you can't get a disease because of some germ you encountered yesterday. Instead, what you believe, think and feel draws that experience to you.
If there is a fire you in some way attracted it and decided upon experiencing it, and up until the point it is ignited you can change your mind. Even after the fire is started you can attract and manifest the fire being snuffed out.
If you understood this, you would gain power. You would understand that if you change your thinking you advert pending disasters. When you think those pending disasters are outside of your control you are hypnotized by cause and effect time thinking.
This trance perpetuates the illusion and undermines your true safety in life.
How do I manifest what I want?
Saying affirmations is the first and most basic way to manifest what you want.
.
It is also the most effective way to learn control of your mind. You need a positive mind & imagination under your control. Otherwise you won't get anywhere.
Affirmations train your mind to control and direct energy to manifest what you want.
Affirmations are used to create what you want in your life, like more money, a new car or a loving relationship.
Affirmations are one of the most effective ways to direct and manipulate intense positive energy in highly beneficial ways. The energy you move more effectively in this way will work wonders in all aspects of your life.
If you do this in the right way you will evoke powerful positive changes and transitions in your life, even bringing about an entirely new reality if that is what you want.
An affirmation is a simple statement you repeat over and over again to program the subconscious mind to create what the affirmation says already exists. What begins as a make-believe-statement later manifests in your life as a physical reality.
This is how you create what you want in life.
If you properly affirm,
"today I am going to have a good day,"
you dramatically increase the probability that you will.

Saying affirmations like, "I am making more money every day," actually manifest that as your reality.
For best results say affirmations over and over again with conviction and emotion.

Every day I provide a list of valuable affirmations with some guidance as to how to manifest what you want in your life. Click icon below.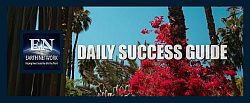 You can also visit the ThoughtsCreateMatter.com manifesting page (below).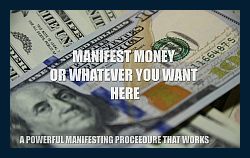 Click above
You must learn how to apply the principles correctly
Knowledge does not automatically produce success. You must apply it, and you must apply it properly. If you don't you will not have what you want in life. If you do, your dreams will manifest.
You have a powerhouse of potential within you. Success is really mind over matter.
If you apply these simple principles correctly and with confidence there is no reason why you cannot have what you want within a very short time.
Prelive the result you want to manifest
Just focusing on what you want makes you feel like you already have it, and that's how you get it.
Even if you think you don't have enough money to do something, if you proceed as if you did you may find that you can do it.
Act, think and feel as if you did have what you want, or the tools needed to create it. You are fully capable of creating what you want, and you do have the tools and resources necessary.
If you act in line with want, it has a way of working out. If you think you cannot have what you want because you do not have the proper resources, then that will be your reality.
Trust is a belief, and beliefs manifest
Trust, belief and faith are interchangeable terms.  A belief is a thought with an expectation attached, and so is faith, trust and assumption.
When you trust yourself and your goal you have faith in yourself and your ability to make it happen. You believe in yourself.
It is the element of trust and faith that makes anything manifest. Trust/belief/faith in a desired end result, especially if it is consistent is all that is needed to manifest an outcome.
Beliefs create your reality. They are energy that manifests.
This is just the way it is. Beliefs, thoughts and emotions manifest.
But there are other secrets. Assuming your beliefs are right, you will create whatever you focus on.
If you focus on perceived wrongs done to you, you will create more, but if you focus on your successes and gains you will manifest more successes and gains.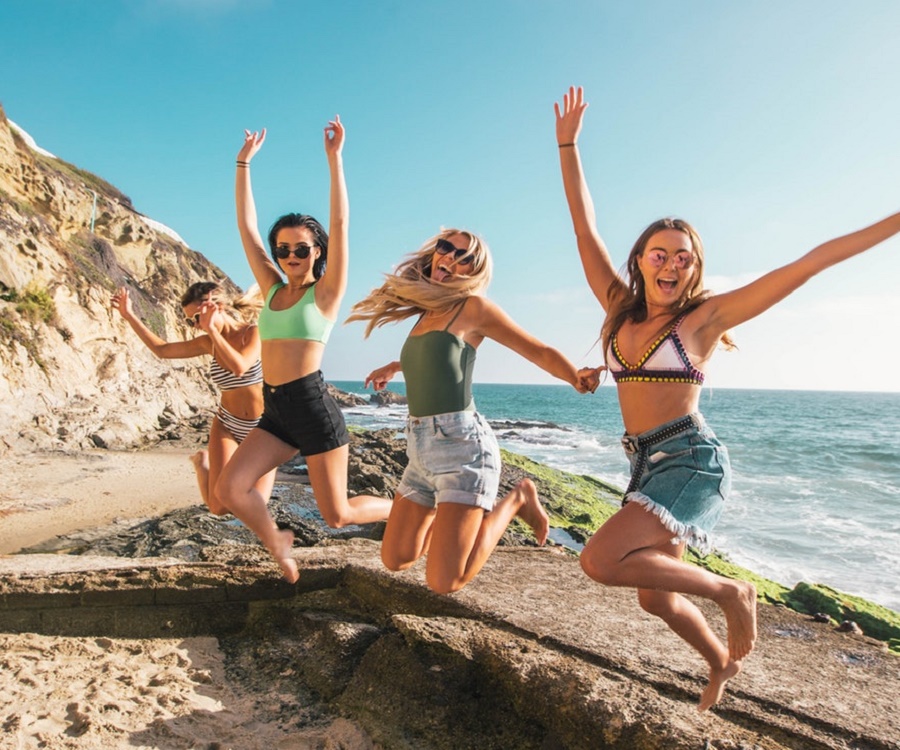 EVERYTHING YOU WERE TAUGHT IN SCHOOL IS FALSE
EVERYTHING YOU WERE TAUGHT IN SCHOOL IS FALSE
Matter is composed of the same substance as your thoughts. To go directly to deep metaphysical content click on this (first) image.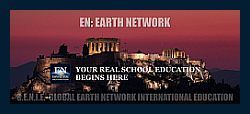 Icon links below are complimentary websites.
If you are new to this subject click on this image. This is the most popular article.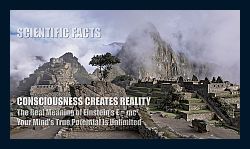 The findings of physics conflict with mainstream worldviews. It all opposes what parents, society, various disciplines, schools and mainstream media hold onto as the only truth they know.
People want and need to believe what they were taught, but what they learned is based on sixteenth-century science which Nobel Prize winner's findings and quantum physics proves wrong.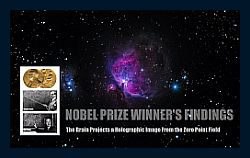 Materialism, Darwin's Theory of Evolution, Freud's psychology, most theories regarding human nature in mainstream psychology, and scientific thinking in general (ideas about time & space) are all incorrect and detrimental.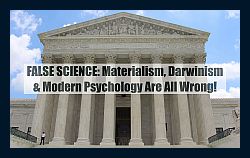 Your beliefs, thoughts and emotions create conscious units which grow and combine below your subconscious. When they reach sufficient intensity they manifest as events or objects in your life.
Free Articles & Education.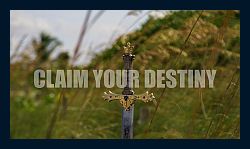 The three additional sites I link to on this website are meant to be used together.
Where do I get affirmations?
IN THE DAILY AFFIRMATIONS & GUIDANCE PAGE
The most powerful visualization procedure is posted about every seven days.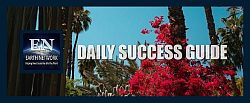 Get the best advice here for FREE
Option two.
You can also go to the ThoughtsCreateMatter.com manifesting page.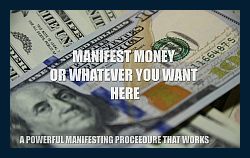 Click above.
Move in the direction of the goal every day
It is always advisable to think things through, but do not hesitate to move in some way toward the goal you have in mind. Even a symbolic act such as placing a book on something you want to research on your desk can get the process going.
Just writing down an address can signal to the inner self you mean business. A simple act, even that small, can initiate the internal processes that will ultimately do the actual work to create what you want and manifest it in your life.
You will at least receive impulses to take certain actions, and if you do, those actions will lead you in the direction of your goal.
There is no cause and effect as currently understood
I have said this before and I will say it again. It needs to be the way you look at life, as automatic as breathing.
Past events do not create the present. Instead, processes that occur within inner reality select and create probabilities that manifest.
This all occurs in the spacious present and it is a process that is controlled by your current subjective activity.
All that exists, exists now. If you find this hard to accept, Google Einstein on time and move yourself from sixteenth century scientific myths of a mechanical universe to twentieth-century quantum mechanics.
Probabilities manifest according to what you believe and focus on. This site will teach you how to take advantage of those powerful resources you do have.
The site is filled with advanced manifesting principles and a correct philosophy that works, and it is difficult to find on other sites.
It certainly will not be found in conventional self-help sites or books.
It only takes a minor mistake to throw you off. Make sure you have the right philosophy and then make sure you don't miss anything important.
Focus properly on the goal and it will manifest in one way or another
When you insist on full realization of all your desires you send a strong message to your inner self.

Don't apologize for what you want.

Take brave and bold action and powerful inner forces will come to your aid.

Do not try to force or coerce reality to give you what you want.
Insist on what you want, but also want what is best for your own development and that of others. If you do that and apply the principles of proper focus, confidence and belief, you will get it.
Like flowers pushing up through frozen spring soil, the life force is assertive and aggressive
Creativity and love are aggressive. Your soul gives you your likes and dislikes for a reason. Being aggressive and insisting on what you want is natural and good. It is the way flowers bloom and trees grow.
There is nothing wrong with confidence and going after what you want. (By aggressive I don't mean violent or infringing on other's rights, I mean you do what you need to do to make it happen.)
Make it happen. No one else is going to do it for you.
When it comes to creating the life you want and achieving your goals don't depend on other people. Make it happen yourself, and when you need help it will be there.
---
Make unlimited $
MIND POWER FOR SUCCESS GUARANTEED
- Mind Over Matter for Money, Success & Health
By the author of this article.
BRAND NEW EDITION (pub. 4/8/2019) eBook (ePub)
PRICE: $4.99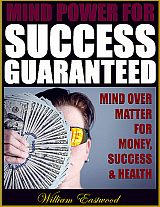 Create events in your life as miraculous as in the Cinderella story..
Controlling what happens next in your life is easy once you understand how time and space really work. You do not progress in one world from birth to death. You are really in a field of unlimited probabilities projecting who you think you are into the physical movie we call life.
Selecting the events you desire is as easily as clicking on the movie you would like to watch on your TV. The principle of selecting probabilities is backed up by Einstein's relativity and "Many-worlds Interpretation" of quantum mechanics which is hugely popular among physicists.
Become who you want to be overnight with SUCCESS GUARANTEED! An intensely satisfying EN book to help you succeed in life.
Additional description provided with eBook and on Lulu.com.
Other EN eBooks and paperbacks available.
---
Make unlimited $
MIND POWER FOR SUCCESS GUARANTEED - Mind Over Matter for Money, Success & Health
By the author of this article.
BRAND NEW EDITION: 6" by 9" paperback: 228 pages.
List Price: $24.99 Price: $17.49 You Save: $7.50 ( 30% )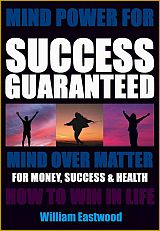 When you get this book, you get to have what you want in life. When you apply the simple principles within this book properly you activate a magical internal process that manifests your desires. You get a result like the Cinderella story. Magical transformations and events occur.
The principle of selecting probabilities is backed up by Einstein's relativity and "Many-worlds Interpretation" of quantum mechanics which is hugely popular among physicists.
Overnight success is possible when you have SUCCESS GUARANTEED!
Additional description provided with eBook and on Lulu.com.
Other EN eBooks and paperbacks available.

RESEARCH SINCE 1975

Achieve your goals with powerful[/blink] EN books.

[blink]Anything is possible. Create your dreams. Start today.
.

KNOW WHO YOU ARE: We need to wake-up within the dream, and enter our true life.
Anything is possible. Create your dreams. Start today.
.

THE SECRETS OF THE UNIVERSE UNVEILED: A sample of chapter one of the EN course.


What Is the Ultimate Mind Over Matter Success Formula? How Do I Use the Power of Positive Thinking?
Copyright © 2018, By: William Eastwood
---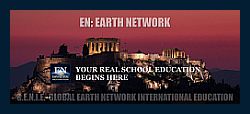 EN: EARTH NETWORK
www.MindOverMatterPower.com
---


G.E.N.I.E.  Global Earth Network International Education
EN  Earth Network
---
Learn to direct mental energy to create what you want in life
How does my mind create physical reality?
Multidimensional self & powers of the inner self, soul & spirit
How can I learn to materialize what I want & manifest or create what I want with my mind
Thoughts form the body's health, weight, appearance, wellbeing & beauty 
Thoughts form matter & how to create the life & reality you want
Mind forms matter site: Consciousness creates reality & mind forms matter
---
Stay in touch with these principles wherever you go
---
www.MindOverMatterPower.com
Anything you want in life you can have!
---
Categories: Mind power success formula: Mind over matter thinking. How to use mind power to succeed in life.  Mind power for success. Thoughts create desires. Mind power secret formula for success. How to apply mind over matter principles. Mind over matter metaphysical co-creation secret formula for success. Conscious creation and mind over matter manifesting methods and principles. Mind over matter and mind-power books, school, university and studies. Click on our site and books to learn more!
What Is the Ultimate Mind Over Matter Success Formula?
How Do I Use the Power of Positive Thinking?
The one thing in common that all super-successful high achievers demonstrate is a burning desire and fixation to succeed. This is a cultivated state of determined focus and intent which is really just mind over matter.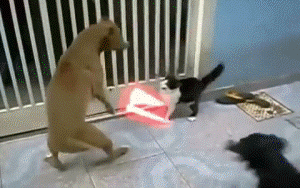 Civilization's progress depends on the realization that consciousness creates matter.

A Positive Mind & Emotions Create Positive Events.
5 star books & education
.





All your dreams are now coming true!.

The concepts conveyed in this website are within these books.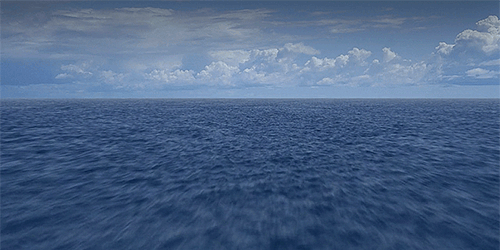 www.MindOverMatterPower.com