---

EN: EARTH NETWORK: © Copyright 2018 by: EN: All Rights Reserved.
How Do I Apply Mind Power Techniques? Metaphysics Application:

Mind Over Matter Power Principles
TWO RULES TO SUCCEED: To Create Your Better Life
---
If you want perfect health and superior performance in any area focus on how you would think and feel if you had what you are wishing for.
What you create depends on what direction your thoughts and emotions take. The secret to your success in life is in the art and science of managing your thoughts and emotions.
Your dominant and most intense thoughts and emotions are what manifest as events in your life.
Rule #1: Replace negative thoughts with positive thoughts
As you go about your day, shift your thoughts from what you don't want to what you do want. Interrupt negative thoughts and replace them with thoughts about what you do want.
Think about what you want and picture yourself getting it. I have obtained houses and businesses through this incredibly simple method.
Remain on guard for negative emotions which signal you to the presence of negative beliefs or thoughts generating them. Say "no" to any verdict that hurts you.
If you find yourself thinking the weather may be bad, say, question that assumption. Then immediately divert your thoughts to what you want to experience and how you want to feel.
Develop the habit of questioning any negative assumptions, no matter what they are. Make it a strong habit to always affirm the positive.
If there is something bothering you, state what you want the situation to be in a best-case scenario. Then divert your mind to subjects that will keep you focused on something positive.
Do not let a negative mood start, nip it in the bud. Always insist on a positive, constructive and beneficial mood.
Go as high as you can in your thinking. Work yourself up through positive self-talk and imagining best-case outcomes.
Take control of all of your beliefs
Your beliefs are assumptions.
As I previously said, your beliefs don't simply reflect your reality, they create your reality.
Beliefs determine and regulate your thoughts and emotions, and all three manifest as your reality.
Rather than letting your beliefs and emotions control you, take charge of them. They are not supposed to control you, you control them.
Listen to what you are telling yourself is or is not true in your head as you go about your day. The thoughts that run through your mind are usually statements of belief. These thoughts act like the repetition of a hypnotist and reinforce the beliefs you have that are forming your future.
Use self-talk like a hypnotist to put yourself in trance. Reinforce positive beliefs and negate counter-productive beliefs, no matter what they are. Consciousness creates matter and not the other way around. You decide what reality is.
You may want to Imagine you are an attorney making a case for your successful future before a panel of jurors. Would you equivocate? Would say that in your opinion you may succeed?
If you want to convince your subconscious and inner self of something, do so with firm conviction.
How important is your success? Are you worth it? What will you get out of it?
The more frequently you visualize something the more you want it. Desire is a source of energy. Employ it.
Add confidence and willpower.
Invest in positive thoughts until your subjective accounts are full. There is no doubt, your dream life is something that must be. All psychological energy is moving in that direction. There are no cross currents.
Most of my readers are not yet masters. You are probably still coping with things you don't like about your life. You are likely reading this article because you want to get rid of stuff.
As you become more knowledgeable in applying manifesting principles you get better and better results over time. If you are smart you realize that those results are as much a factor of what you do not think as they are what you do think.
Appreciation creates more to appreciate.
Over time beautiful thoughts & emotions will transform your entire life.
Rule #2: manage your thoughts and emotions all the time (this is pretty much the same rule as #1).
Starve problems by becoming positive. Remind yourself that as you give less attention to your problems that you are starving them of energy. This causes them to gradually begin to dissipate, and eventually disappear. At the same time more of everything good and desirable begins coming your way. Your overall experience improves in quality.
It is now easier for you to advance in the specific areas you want to see improvements. You find that it becomes increasingly easy to manifest what you want. With a mind cleared of negative energy and impeding thoughts, professional, financial and social opportunities present themselves with greater frequency. Small gains are replaced by exponential leaps and bounds.
As you progress in how you apply metaphysical principles you learn to watch all your thoughts and feelings. If at one time you applied the principles in an isolated way, now you insist on an ongoing scrutiny of all your thoughts and emotions.
You realize that to improve your life in any significant and lasting way, you must control your reactions to events that used to bother you.
Don't repress anything, acknowledge negative thoughts for a second or two, and then move on. Affirm the opposite, divert attention, or do both.
You MUST take control of your thinking, moods and emotions. Don't be afraid to be aggressive and forceful in the way you direct attention or get negative ideas out of your mind.
Look deep into your mind and into the unlimited universe.
You can sense the true nature of reality.
Why don't scientists believe that mind forms matter?
Many top physicists do know that mind forms matter. It is the rest of science, media and the world who do not want to listen to what they are saying.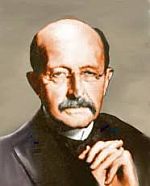 Max Planck, Nobel Prize winning father of quantum mechanics says, "I regard matter as derivative from consciousness."  — The Observer, 1/25/1931.
Max Tegmark of MIT
Click on the "Max Tegmark of MIT" button below to see current official confirmation from a respected physicist in the scientific community that matter is a state of consciousness.
Consciousness Is a State of Matter: Max Tegmark (MIT) Matter Wave
The official scientific establishment as a whole does not want to admit consciousness creates matter. There is a reason why.
Early scientific instruments could not measure consciousness or quantum activity. Scientists could not prove or disprove anything about consciousness, and so they eventually assumed consciousness had nothing to do with bottom-rung reality, without proving it did not. Eventually science as a whole took the official stance that consciousness had nothing to do with bedrock reality.
To go against the materialistic view that was adopted by the world is to threaten the entire worldview and authority of science.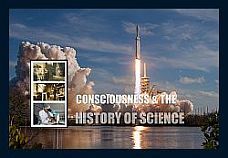 "Few realize mind forms matter because the worldview of educators, the legal and medical establishment, media and society, is based on the consensus that comes from the bias scientific establishment rather than individual physicists.
Myths that can hold you back
There are collective myths by which we interpret our reality. These myths are obstacles to creating what you want in life. The myths are given to us by experts because that is what they went to school to learn.
The only truth you will get from highly educated people comes from a few great intellectuals which the establishment won't dare attack, like Einstein and Max Planck.
Remove the great myths of modern man from your mind to more easily create what you want like dramatic financial windfalls.
There are collective myths by which we interpret our reality. These myths are obstacles to manifestation ability.
Remove the great myths of modern man from your mind

 to more easily create what you want like dramatic financial windfalls.
.
There is no such thing as cause and effect except as applied to psychological activity. The past does not create the present, your thoughts and emotions do.
Quantum mechanics tells us that the universe is not built out of physical electrons like bricks in a house, but instead is a continuing projection of energy like light coming out of a light bulb. Photons shoot by you at the speed of light. Your environment is created in the same way.
Each pulse of light creates a hologram we experience as the physical reality around us. Each pulse, however, is a complete recreation. The past does not create the present. The entire universe is recreated every fraction of a second, and it is a projection of your mind.
The past does not exist, only a spacious present exists and what you think is the past is a portion of the spacious present. Your present beliefs, thoughts and emotions regulate and control the content of each pulse that recreates the universe every fraction of a second.
Because of our belief in time and consistency of thought there is a consistency in what is projected. Our environment will change gradually as our thoughts do, and this gives us an impression of moving through time. This is a false notion, however.
To get back to the main point, when you free yourself of the myth of materialism you realize that anything can be created simply by changing your beliefs, thoughts and emotions. If you transcend the myth of physical cause and effect and replace it with the concept of thought projection in a spacious present your mind is twice as able to create a windfall.
You must free yourself from conceptions of time-space limitations to become free to manifest what you want
To create a windfall, change your belief system and dwell on thoughts and feelings of receiving a windfall..
There is no past or future, there is an infinite, spacious present. You draw probabilities out of this vast source of events by what you think and feel.
Cause and effect applies only to inner subjective activity. Your thoughts are the cause, and your life is the effect. Change your thinking and you change your life.
MindOverMatterPower.com METAPHYSICAL BOOKS
Click above.
How you sum-up a situation and how you react to it determines what it will become
If you are an intelligent person, you understand the importance of managing your attitudes and emotions at all times. You refrain from making negative assumptions about people or situations.
You know that no matter what something looks like on the surface, that your assumption determines what it becomes in terms of your experience.
You don't have all the facts at the level the ego operates at, therefore, assuming the best is the wise thing to do in any and all situations.  A personal disaster could be a cleansing and release of negative energy. Seemingly negative events could also be a predecessor to life-altering events that launch you to a higher level.
Something horrible that happens could reverse in seconds. If you insist on the positive this is how you navigate probabilities.
Always stay focused on what you want. From the high road you are able to create the life you desire and fully manifest the events you want.
As you direct how you react to things you train your mind to always respond in a constructive way no matter what is happening.  Over time you then begin to notice that things that used to bother you no longer do.
As you withdraw attention from each event you do not want, you begin withdrawing energy from everything undesirable in your life.
Negative or unwanted events in general then have less ability to manifest. They don't gain traction in your mind because your psychological environment is less conducive to the incubation of negative energies in general.
Your mind is now fertile ground for the growth of positive thoughts and emotions, while at the same time resists negative thoughts and emotions. Your mind is predisposed to manifest that which is positive.
You notice that old repeating patterns and negative events no longer occur. Problems begin to disappear.
Your life then changes for the better.
Click on "2" to continue reading article.