---
Article by William Eastwood.
© Copyright By: William Eastwood.
---
MIND FORMS REALITY & PROBABILITIES.
How to Create Positive Beliefs, Thoughts & Emotions.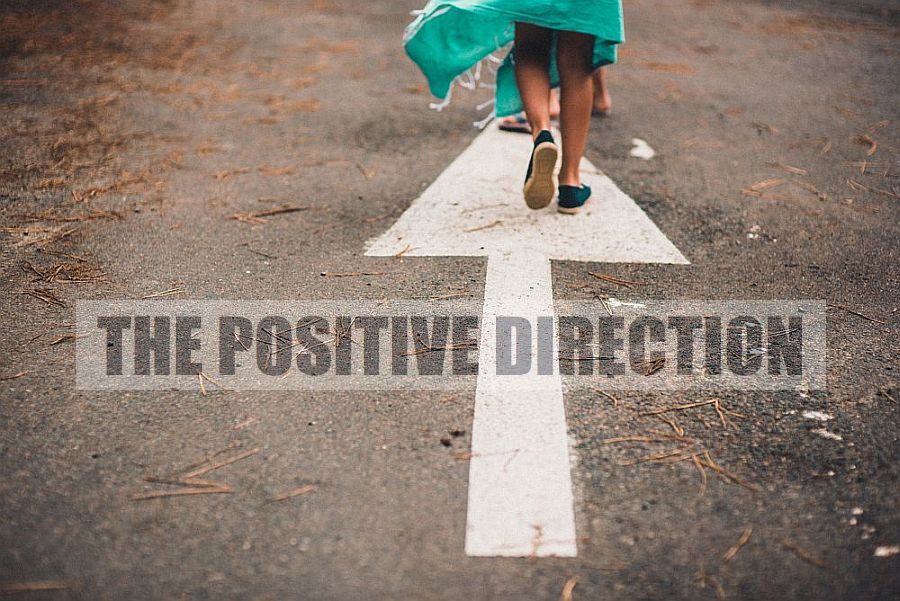 Photo By: Gaelle Marcel.
Mind forms reality / probabilities.
If you are undecided or if this concept is new to you, you may want to read the history of science and why science is not telling you the truth. You can also refer to the Princeton study. Or you can read Consciousness Forms Matter: Your Mind Forms Reality. You may also want to learn about William Eastwood: 43 years experience researching these concepts.
Your positive / negative beliefs, thoughts & emotions create your life.
Daily events are created by you and are a product of your conscious and subconscious mind and your inner self. Events and objects in your life are materializations of your subconscious and conscious beliefs, thoughts and emotions. Your beliefs are not hidden but are available in your conscious mind.
You don't require psychic ability to see your future. If you want to know what is going to happen next in your life, study your thoughts and expectations. Whatever you are focused on and thinking about now will form the events and environment of your future. Your personal life experience is a perfect reflection of the contents of your mind in recent times past.
Beliefs, expectations, faith, anticipation and assumptions are approximately the same thing. These are primary factors determining what manifests as your personal reality. The intensity and duration of thoughts and emotions can amplify results.
A belief focused on all day long every day is going to be manifest in your life. Especially if there is a lot of emotions associated with the belief. The emotion invested in a belief or thought largely determines the immediacy of its manifestation.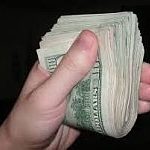 Mental images and emotions are extremely powerful. If you visualize a goal being achieved either vividly or with intense emotions of victory and satisfaction at having achieved it, manifestation will be relatively swift.
The ability of a thoughtform to manifest is also a factor of conditions. If the goal requires the willing participation of others or a significant change in your present life conditions, one of two things may happen. You may experience a version of what you visualized, or you may have to wait until conditions are made right.
Thoughtforms, however, can and will change conditions. Your thoughts have everything they need to manifest within them, including directive intelligence, energy, motivation and impetus. Thoughts are intelligent energy that goes out and does your will.
The better you understand this the more effective your efforts will be at manifesting what you want. Learning and retention is achieved through repetition.
You do have the power to change your reality by changing your beliefs, thoughts and emotions.
Once you recognize that what I am saying is true you have removed the first barrier standing between you and what you want in life. Once you realize that your thoughts create your life you can begin immediately to make your life more to your liking. Once you know how, you can make your life whatever you want it to be. You can change or remove elements you dislike and add desired events and wishes.
To do so consistently and effectively a change in deeply embedded habits of perception is needed.
The reactive mind is a product of collective illusion.
From an early age you have been conditioned to give all the weight of reality to physical events. Thoughts and emotions are secondary and believed to be products of the physical brain. You are hypnotized into believing that thoughts and emotions are primarily reactions to events that happen to you.
While thoughts and emotions are often reactions to events, it is also true that they create those events that you then react to. Thoughts and emotions are primary causes and come first. You then react to what you create and those reaction determine what will manifest next.
When people don't understand that thoughts and emotions create, they often get caught up in a feedback loop. Their negative reaction to unwanted events reinforces and perpetuates the negative aspects they are already creating in their life. Once this happens things only get worse. It's not Murphy's law, it's a scientific principle. And it can just as easily create a feedback loop of positive events.
As long as physical events are granted prominence, while being considered distinct and separate from thoughts and emotions, you are denying yourself your power. Events are incorrectly taken for granted as being outside of your ability to directly control with your thoughts. This assumption is highly disadvantageous for you.
Attributing prominence to physicality creates an obsession with physical events and objects. As long as you see reality this way, to you, events are the jailer and you are the jailed, and so your focus becomes on the jailer. In the same way a man in prison will stew over his prosecutor, judge and jury, it is natural that you would obsess over something you have given away your power to.
Typically, as people live their life they learn to focus on those most disturbing events that they believe are causing their problems. They see themselves as victims of the conditions of reality and other people and institutions. They see outside agencies as being more powerful than their thoughts and emotions in determining their fate. Yet events are not your jailer and your fixation on events works against you to keep you stuck in your self-made prison.
You may suffer in circumstances you dislike, around people who bother you, or in an environment you are displeased with. If you react emotionally by complaining and expressing your disapproval you are perpetuating those very events you dislike. When you have a mind that reacts in this way you are not playing the part you are meant to play in life. You are using your mind in a reactive and disempowering way. Your mind was not designed to be reactive.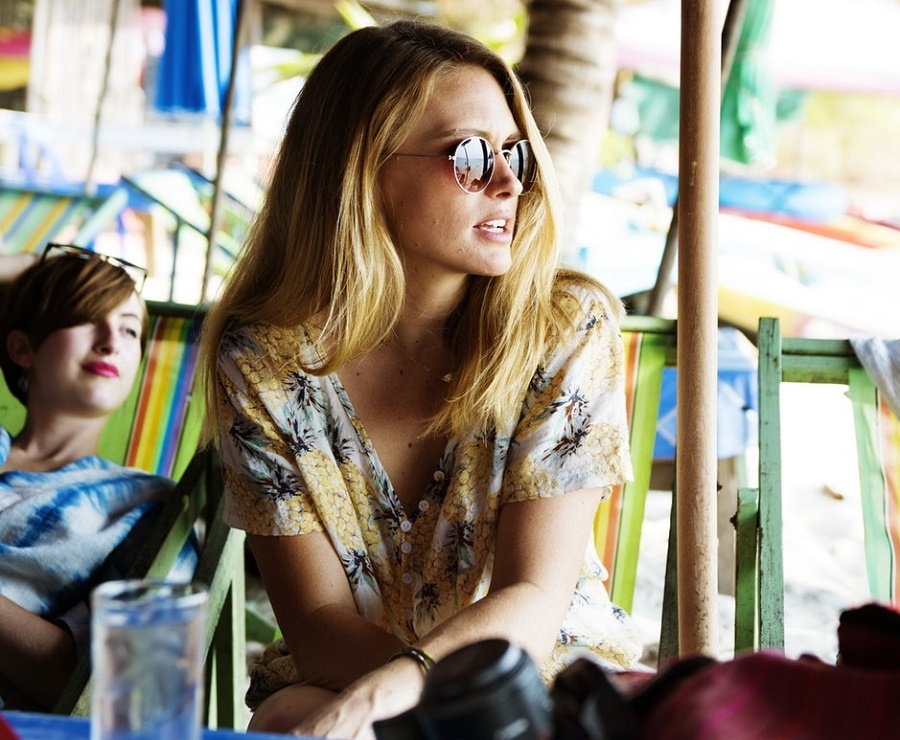 Using the mind to select more desirable probabilities.
Focus on the positive and what is working in your life to create more of it. Stay in positive moods and you will create positive experiences.
Mental energy is formed into events by your inner self. This is a rule of all existence, in all dimensions of experience and existence.
You must use your mind as it is meant to be used by creating what you want first within your mind. Create a picture of what you want within your mind, combine that picture with belief and emotions, and affirm that in doing so events will soon become as you are picturing and projecting in your mind.
To change what you create it is necessary to make the connection between the nature of your subjective reality and your experience. You need to learn to see the mental errors you are making that lead to unwanted experiences. Negative or limiting beliefs, expectations and thoughts give birth to unwanted experiences and obstacles to what you wish to achieve in life.
Become aware of your beliefs and Identify all beliefs that bring unwanted experiences and identify all beliefs that bring positive experience. Look at your negative beliefs and find out why you believe what you do. Change those beliefs. Identify your positive beliefs and focus on and amplify them.
Explore the nature and extent of your positive beliefs and try to create more ideas and beliefs of this nature. Recognize those areas in your life where your thoughts and expectations are naturally positive and bringing you what you want. See how those thoughts and feelings are working for you to bring about what you want. Then expand on and extend those thoughts and style of thinking into other areas.
Simply by recognizing what is working in your life you expand it. I can simplify all my teaching to one point: Whatever you focus on increases. Every day you should study and review all positive events and forward progress.
Pay attention even to the most miniscule positive thoughts, feelings and events. This is how you initially call what are only whispers of possibilities into existence. Capture the little fleeting joyful feelings and hold on to them for as long as you can. As you are doing this you are opening pathways to more desirable probabilities.
I like to keep a radio station on as I work. Most writers don't like to be interrupted. However, I am constantly stopping for a few seconds or a minute or two to listen to evocative music, look at what is beautiful around me and say an affirmation or two. This maintains a varied positive focus. It keeps my energy high and fresh and it connects me to positive probabilities.
Tickets to paradise are tickets to other probabilities.
Conscious Thinking Mind Forms Reality: Consciousness, Beliefs, Thoughts & Emotions Create Matter.
This site will have more work done in early August, 2018. Please return soon.
© Copyright 2018 By: William Eastwood.
---
Back to beginning of article at MindFormsMatter.com
---
EINSTEIN, TESLA, EASTWOOD: Your Thoughts Create Your Reality
EVERYTHING YOU WERE TAUGHT IN SCHOOL IS FALSE.
ALBERT EINSTEIN, NIKOLA TESLA & EASTWOOD Consciousness Creates Reality
Click on button (above) to see what Einstein, Tesla & Eastwood have to say and to change the direction of your life.
The findings of physics conflict with mainstream worldviews. It all opposes what parents, society, various disciplines, schools and mainstream media hold onto as the only truth they know.
People want and need to believe what they were taught, but what they learned is based on fifteenth-century science which Nobel Prize winner's findings and quantum physics proves wrong.
Materialism, Darwin's Theory of Evolution, Freud's psychology, most theories regarding human nature in mainstream psychology, and scientific thinking in general (ideas about time & space) are all incorrect and detrimental.
Your beliefs, thoughts and emotions create conscious units which grow and combine below your subconscious. When they reach sufficient intensity they manifest as events or objects in your life.
FREE ARTICLES & EDUCATION.
REAL SCHOOL - Teaching the truth about reality
---

THE SOLUTION TO ALL OF HUMANITY'S PROBLEMS

& THE SECRET TO CREATING THE LIFE YOU WANT.
Learn how to create what you want in life.
If I can succeed against seemingly impossible odds, so can you.
Book Review.
Eastwood's prodigious first book is a powerful statement criticizing science, religion and psychology as the cause of all our current problems from school shootings and political dysfunction to the inability of ordinary people to live happy and successful lives.
"When it comes to our human nature the official achedemia has got it all wrong," says Eastwood. "Parents, institutions and society have imposed disempowerment and guilt trips upon us for five thousand years."
Eastwood certainly gets to the core of the matter: In the first two chapters Eastwood lays down what will form the bedrock of his proposition that human nature is good with Nobel Prize winner's science. "The science," he says, "reveals mind forms matter." This point gives validity to.... READ MORE
EN and this website are based on the concepts in this book.

This book reveals the underlying causes of social problems and how they restrict society and individuals.

Learn what is holding you back.
Your most important investment is your own knowledge.
You can learn a lot by reading websites, but the best material is usually in books. The reason some of the articles on this site are not finished is because I am working on my books. Since people are paying for my books, they must be my highest priority and best work.
Get your book. Make a commitment to yourself and go directly to your ideal life.
---
eBook version.
THE SOLUTION TO ALL OF HUMANITY'S PROBLEMS

& THE SECRET TO CREATING THE LIFE YOU WANT.
Revealing the single issue holding humanity back. Read it to evolve to higher level.
This book includes instructions on how you can create what you want in life with simple and effective metaphysical principles.
---
MIND POWER FOR SUCCESS GUARANTEED

- MIND OVER MATTER FOR MONEY, SUCCESS & HEALTH.
A simple practical guide to using mind over matter principles to create money, success, health and ideal circumstances.
Your dreams exist as probabilities. The SIMPLE method activates a magical internal process that generates synchronistic events.
---
eBook version.
MIND POWER FOR SUCCESS GUARANTEED

- MIND OVER MATTER FOR MONEY, SUCCESS & HEALTH.
A simple practical guide to using mind over matter principles to create money, success, health.
In SUCCESS GUARANTEED I propose a more powerful and easier way to become who you want to be overnight. Effect similar to Cinderella story.
---
YOU ARE A BEAUTIFUL PERSON

- KEY TO FREEDOM.
Means of liberation from victimization, unwanted situations and personal and social restrictions.
You can't free yourself through action alone, you must get your thinking & emotions right.
Free a person and tell them you love them. The perfect gift to send someone you care about for little more than the cost of a card.
---
eBook version.
YOU ARE A BEAUTIFUL PERSON

- KEY TO FREEDOM.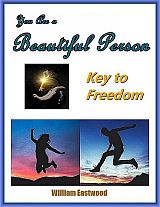 It doesn't matter what actions you take to achieve your goals or free yourself if you do not manage your thoughts and emotions properly.
Means of liberation from victimization, unwanted situations and personal and social restrictions.
KNOWLEDGE IS POWER.
This article is part of the large selection of powerful articles you can read in the COMMAND CENTER of REAL SCHOOL.
No more fake education. We teach the facts you need to know to create your reality the way you want to.
EDUCATE YOURSELF.
Don't be at the mercy of those who will lead you astray. This is the only place you can get the real facts that will set you free.
Articles on this site are not static entities, they evolve and grow. Come back again. It will help you succeed in life. Go to your future. Jump track. Create paradise.
BUY NOW.

SUCCESS GUARANTEED.
BUY NOW.

SUCCESS GUARANTEED eBook.
MIND OVER MATTER POWER.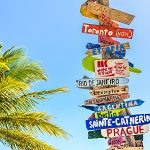 Tickets to paradise are tickets to other probabilities.
---
Categories: Conscious thinking mind forms reality. Metaphysical self-help concepts. Your consciousness, beliefs, thoughts & emotions create matter. Does my thinking create events? The thinking mind creates matter and reality. How does my thinking affect my reality and life? The power of positive thinking to create your reality. Positive conscious thinking creates a positive experience, life & reality. Consciousness creates matter and reality by selecting probabilities. Matter and consciousness are the same thing. Your thoughts and emotions cause what happens to you. Matter is a state of consciousness. Success is mind over matter. How do thoughts create matter & reality? How does mind form matter? Click on our site & books to learn more.
Mind Forms Reality & Probabilities: How to Create Positive Beliefs, Thoughts & Emotions.
Once you know how, you can make your life whatever you want it to be. You can change or remove elements you dislike and add desired events and wishes.
A Positive Mind & Emotions Create Positive Events.





EVERYTHING IN THIS WEBSITE & MORE IS IN THESE BOOKS.
BUY NOW! TRANSFORM YOUR LIFE!