---
Article by William Eastwood.
© Copyright By: William Eastwood.
MindFormsMatter ThoughtsCreateMatter ThoughtsFormMatter
---
How Be Free of Repeating Problems.
Solve Problems & Be Free of Persistent Fear, Impatience & Frustration.
How to Be Free of Fear, Impatience & Frustration & Solve Repeating Persistent Problems.
We are scripted to think in one way when we need to think another way. We believe our egos alone must solve all our problems. This is a misconception that leads to repeating problems.
The ego is not an all-powerful god that can solve all problems. When it is used as if it were, all sorts of problems and frustrations arise.
You probably know your inner self can replace unwanted conditions with what you want. You have worked on beliefs and you have visualized what you want. Yet you still find those old patterns and unwanted experiences coming up in new forms. Why are these problems so stubborn and difficult to get rid of?
The ego cannot solve your problems, you MUST rely on your inner self. You MUST learn to approach life differently than you were programmed to.
When you fight issues or struggle against them they tend to get the best of you. This is because whatever you focus on grows. By focusing on what you do not want you give it added energy. If you are emotional you amplify its power exponentially.
The only way out is to stop thinking about what you do not want to have happen. You must think and feel what you want into existence. You just make this the one rule of life that you do not break. This is the only approach that works.
To break patterns of deep emotional reactions, describe what life will be like if you fail to do so.
What would happen if you failed to stop your negative emotional reactions? If you entertain fear, frustration, negative emotions and stay in a state of struggle, resistance and impatience, you will create what you fear most.
Those most feared situations would re-exert themselves and you'd be right back in the quagmire nightmare. Imagine you are in that future now. Imagine that you are in exactly the situation you fear most. How do you feel? What is your life like? What are your regrets? How does it feel to be stuck in the unwanted life? Feel the pain of not having your freedom, money, love and all that you value most.
Now do the opposite. Describe or think about the life you would be living if you stopped all the negative thinking.
If you let go of the improper focus, struggle and frustration, your dreams will come true. The glorious dream will come into existence because you will no longer be working against your inner self.
Co-creation or Conscious Creation is an approach. You must change the way you automatically and habitually approach life. Change the way you achieve your goals and dreams.
Consciousness creates your reality.
There are rules that apply. There is one Holy-grail, that if you break, nothing else you do will help you. You must be adamant and persistent in maintaining only the beliefs, thoughts and emotions that will generate what you want. This means no matter what. You can't think your ego or work can get you what you want and at the same time fail to apply the Holy-grail of metaphysics.
If you find a way to stop the negative thinking you will no longer be blocking the inner self. You are actually better off doing nothing than working incessantly to solve problems if that working is throwing you off balance and into negative thoughts and feelings.
You must realize how powerful peace of mind is. Enjoying the evening or a favorite pastime may seem idle and counter-productive, but it can be powerful. We have been taught that the ego's demands and work are the only ways to solve our problems. This misconception is exactly what generates frustration and pain. That frustration and pain is the reason this approach doesn't work.
Think deeply about the scenario of your complete and total success. Imagine how you will soar to the heights. How will you feel at having achieved all your objectives? Place yourself in that future.
Focus on the difference between how you feel in that future and the previously imagined one in which you fail. This effort can help you to change your negative thinking.
You can also use techniques to stop negative thoughts and feelings. You can slap your cheek and say special words, like wake-up, or snap out of it. You can create a special trigger phrase, or outrageous, silly or off-the-wall body action. You have seen a dog shake water off. You want to find a way that works for you to shake off all that cruddy and unwanted thinking and emotions. You've got to do it because you lose ground fast for every minute you delay snapping out of it. Positive energies that have built up within your psyche that work for your goals are diverted and released when you go negative.
You must devise pre-set methods to have on hand and to use instinctively when negative thoughts and emotions come up. Think about what you wouldn't have and where you wouldn't go if you didn't snap out of it, and then conjure up what your life will become if you don't snap out of it and fast. Then flip into the opposite and productive thinking that pre-living the dream evokes in you. Use a statement or action tool to flip into the positive.
And once in the positive, amplify it and hold the pattern. You may want to devise methods of amplifying and holding the positive. Certain activities can do it.
Sometimes we need to only get rid of the negative thinking and then relax and watch TV or take a walk. When the mind is blank and at peace the inner self is able to do its work.
If you are a true metaphysician, you know that real work is done on inner levels when nothing seems to be happening on the surface. You don't try to do it all with your ego ruling over you like a dictator. Being a slave to the ego and its work-demands only leads to frustration. Thinking the ego must somehow figure it all out on its own and do all the work to make goals happen only leads to impatience and failure to make those goals happen. It can even lead to bouts of paranioa and fear.
This is a hands-on universe and you do need to go out and make things happen. But you cannot make what you want a reality if you follow the old script. The new script tells you that staying positive is a priority. That's your Holy-grail. You know that you can trust your inner self to create synchronistic events and bring all that you want into existence.
With this approach you can relax and not even worry about how you are going to pay the bills. Then you follow the flow and your natural impulses and desires. You work as you are inspired, and you take breaks and rest when you feel that is what you need. The rest will refocus you and allow your intuition to receive and transmit insights to you that will keep you inspired and on-track.
When you follow this approach what you need tends to show up. You money is just there,
Fill your mind with the pleasurable emotions of a life laden with all that you desire and keep yourself in that mental-emotional space and then watch the magic happen.
How to Be Free of Fear, Impatience & Frustration & Solve Repeating Persistent Problems.
© Copyright 2018, By: William Eastwood.
---
EINSTEIN, TESLA, EASTWOOD: Your Thoughts Create Your Reality
EVERYTHING YOU WERE TAUGHT IN SCHOOL IS FALSE.
ALBERT EINSTEIN, NIKOLA TESLA & EASTWOOD Consciousness Creates Reality
Click on button (above) to see what Einstein, Tesla & Eastwood have to say and to change the direction of your life.
The findings of physics conflict with mainstream worldviews. It all opposes what parents, society, various disciplines, schools and mainstream media hold onto as the only truth they know.
People want and need to believe what they were taught, but what they learned is based on fifteenth-century science which Nobel Prize winner's findings and quantum physics proves wrong.
Materialism, Darwin's Theory of Evolution, Freud's psychology, most theories regarding human nature in mainstream psychology, and scientific thinking in general (ideas about time & space) are all incorrect and detrimental.
Your beliefs, thoughts and emotions create conscious units which grow and combine below your subconscious. When they reach sufficient intensity they manifest as events or objects in your life.
FREE ARTICLES & EDUCATION.
REAL SCHOOL - Teaching the truth about reality
---

THE SOLUTION TO ALL OF HUMANITY'S PROBLEMS

& THE SECRET TO CREATING THE LIFE YOU WANT.
Learn how to create what you want in life.
If I can succeed against seemingly impossible odds, so can you.
Book Review.
Eastwood's prodigious first book is a powerful statement criticizing science, religion and psychology as the cause of all our current problems from school shootings and political dysfunction to the inability of ordinary people to live happy and successful lives.
"When it comes to our human nature the official achedemia has got it all wrong," says Eastwood. "Parents, institutions and society have imposed disempowerment and guilt trips upon us for five thousand years."
Eastwood certainly gets to the core of the matter: In the first two chapters Eastwood lays down what will form the bedrock of his proposition that human nature is good with Nobel Prize winner's science. "The science," he says, "reveals mind forms matter." This point gives validity to.... READ MORE
EN and this website are based on the concepts in this book.

This book reveals the underlying causes of social problems and how they restrict society and individuals.

Learn what is holding you back.
Your most important investment is your own knowledge.
You can learn a lot by reading websites, but the best material is usually in books. The reason some of the articles on this site are not finished is because I am working on my books. Since people are paying for my books, they must be my highest priority and best work.
Get your book. Make a commitment to yourself and go directly to your ideal life.
---
eBook version.
THE SOLUTION TO ALL OF HUMANITY'S PROBLEMS

& THE SECRET TO CREATING THE LIFE YOU WANT.
Revealing the single issue holding humanity back. Read it to evolve to higher level.
This book includes instructions on how you can create what you want in life with simple and effective metaphysical principles.
---
MIND POWER FOR SUCCESS GUARANTEED

- MIND OVER MATTER FOR MONEY, SUCCESS & HEALTH.
A simple practical guide to using mind over matter principles to create money, success, health and ideal circumstances.
Your dreams exist as probabilities. The SIMPLE method activates a magical internal process that generates synchronistic events.
---
eBook version.
MIND POWER FOR SUCCESS GUARANTEED

- MIND OVER MATTER FOR MONEY, SUCCESS & HEALTH.
A simple practical guide to using mind over matter principles to create money, success, health.
In SUCCESS GUARANTEED I propose a more powerful and easier way to become who you want to be overnight. Effect similar to Cinderella story.
---
YOU ARE A BEAUTIFUL PERSON

- KEY TO FREEDOM.
Means of liberation from victimization, unwanted situations and personal and social restrictions.
You can't free yourself through action alone, you must get your thinking & emotions right.
Free a person and tell them you love them. The perfect gift to send someone you care about for little more than the cost of a card.
---
eBook version.
YOU ARE A BEAUTIFUL PERSON

- KEY TO FREEDOM.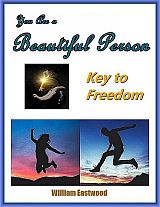 It doesn't matter what actions you take to achieve your goals or free yourself if you do not manage your thoughts and emotions properly.
Means of liberation from victimization, unwanted situations and personal and social restrictions.
KNOWLEDGE IS POWER.
This article is part of the large selection of powerful articles you can read in the COMMAND CENTER of REAL SCHOOL.
No more fake education. We teach the facts you need to know to create your reality the way you want to.
EDUCATE YOURSELF.
Don't be at the mercy of those who will lead you astray. This is the only place you can get the real facts that will set you free.
Articles on this site are not static entities, they evolve and grow. Come back again. It will help you succeed in life. Go to your future. Jump track. Create paradise.
---
Shop now!

Go to better life!
Hire me

Design Service & more.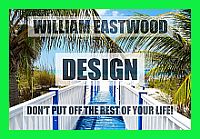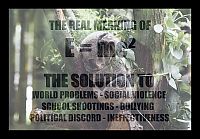 FREEDOM FROM FEAR, IMPATIENCE & FRUSTRATION.
FREEDOM FROM REPEATING, PERSISTENT PROBLEMS.
YOUR DREAMS DO COME TRUE!
CLICK ON IMAGE TO GO TO NEXT ARTICLE.
---
Categories: How to Be Free of Fear, Impatience & Frustration & Solve Repeating Persistent Problems. How to break habits of fear, impatience, negative emotions & frustration. How do I solve repeating problems and patterns that don't stop? How do I use Co-creation and Conscious Creation metaphysics to solve problems and achieve goals? Achieve goals easily by following the advice and ways of the inner self. How can I solve my problems and achieve my goals using metaphysical principles and the assistance of my inner self?
How to Be Free of Fear, Impatience & Frustration & Solve Repeating Persistent Problems.
A Positive Mind & Emotions Create Positive Events.





EVERYTHING IN THIS WEBSITE & MORE IS IN THESE BOOKS.
BUY NOW! TRANSFORM YOUR LIFE!