---
 © Copyright 2018 by William Eastwood.

All Rights Reserved.
---
Why Don't Problems Go Away?
How Do I Stop Repeating Patterns? How Do I Get Rid of People & Events I don't Want?
How do I stop repeating patterns? How Do I Get Rid of People & Events I don't Want?
Do you have the same old problems come up again and again? Does this lead you to think there may be some hidden invisible barrier to success within you? You are quite correct in thinking that.
Literally everyone is trained according to a false concept as to how to initiate and maintain change.
Real change as opposed to temporary change has to be internal. There is nothing wrong with being proactive or a responsible worker, but that can't be all you do. In fact, many people will struggle all their life and the struggle itself is what maintains the very problem they are resisting.
Then we look at the millionaire relaxing and sipping wine, and his or her situation is constantly improving. How and why is that?
The reason is because of the internal aspect of the equation. The one who is both positive and takes success for granted is much more likely to succeed than a person who doesn't expect easy success or feels undeserving or incapable inside.
No matter how much those in the latter category work at their problems those problems won't leave them permanently unless there is a corresponding internal change. In fact, fighting anything can make it worse simply because it blows up the significance of the problem within our internal world of thoughts and emotions.
NBC NEWS REPORT Universe is conscious
Withdraw attention from the problem.
Minimalize problems. Pare them down in your mind. Reduce their significance in your mind and they do become less significant.
Realize that other people cannot stop what you want from happening. It is a myth that they can, although it is a convincing one. It does seem as if people sometimes cause our problems, but we manifest the circumstances that hold us back by our thoughts, attitudes and focus. You are in control of your destiny as long as you recognize that you are and apply these universal principles correctly.
Your beliefs are the blueprint for your reality. Beliefs are intensified by focus and attempts to change them.
Any aggravation will replicate itself in physical experience. Whatever you hold in attention expands. The beliefs underlying the problem intensify whenever the problem comes to mind, even if you are saying affirmations or making a valiant effort to solve the problem.
To rid yourself of annoying problems or restrictions, change the belief underlying the problem by affirming the belief you want to replace it.
Withdraw attention from the problem by focusing on the opposite examples in your life.
Focus on an opposite attitude or emotion.
Consciously affirm you are taking back your power from a situation you gave your power too.
Release it to your higher self and affirm that it will take care of the issue for you.
Don't have to have a solution.
Be carefree.
How to Stop Bullying & Social Threats, & Live in a Safe World
The right worldview is the key.
People will struggle all their lives fighting repeating problems to no avail. The reason is that they are unknowingly fighting results rather than causes! They are even putting energy into the problem and perpetuating it as a result of their valiant efforts to fight it. There is a much better, more effective way to solve problems and achieve goals.
You can apply the principles of positive thinking, even utilizing the law of attraction, and get some really good results. However, those results are often short-lived or intermittent.
To get the best results we need a new perspective. We need live by a new model of reality. If you can do that and do it right, results can be spectacular. You can say goodbye to those repeating problems and days spent working at a job you dislike, or whatever it is you do not like. You can redesign yourself and your life and then you can walk right into that vision as a full-blown physical reality and remain there for the rest of your life. And that should be your goal and expectation.
Someone with the right model is focusing on the positive and growing it. There is a science and art involved. But the general idea is that instead of fighting something you don't like, you are creating an alternative, nurturing and growing it on the inside and outside, and letting it displace the old.
The new paradigm.
The world around you is a manifestation of the thoughts and emotions you have entertained in your "past." The exterior world is a mirror of what is inside of you. Realizing this fact gives you exceptional power and control over events if you use it. You quite simply get back what you put out in thought and feeling.
Your life is like a dream you are creating.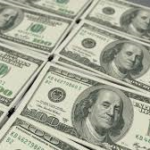 You get what you dwell on. What you focus on in life you create. What you believe, think, focus on and feel you manifest as your life experience.
Emotions in particular are very important. The only way to manifest joyful events, for example, is to feel joy.
Joy is one of the most powerful tools of creation in the arsenal of the effective creator. In the same way, the only way to advance is to focus on your advances and desires in both thought and emotion.
There is a skill and art in doing this effectively. Being positive for a short time, seeing little or no results, and thus deciding it doesn't work is foolish. 
Emulating those who make it look easy while diligently studying and practicing the methods required for as long as it takes to get the right result is intelligent.
Many  adults focus on what they don't want, the people they don't like, the problems in the world and their own life, and the perceived hindrances that hold them back. As a result, instead of consciously creating what they want, they unconsciously create what they do not want by default, by inappropriate beliefs, focus, imagination, thoughts and emotions. It doesn't matter what they DO, because true causes are internal. As long as they have this negative focus it perpetuates and holds the negative circumstances they are focused on in place like a ball and chain.
If life is a battle, adopt a new non-combative philosophy. Don't just change one belief, change all beliefs surrounding the issue that may be reinforcing the problem or adding strength to it
Try being positive AND adopting a new model of reality.
---

You Are a Beautiful Person - Key to Freedom.
The author of the article you just read has many books. This is one of them.
New Edition. Brand new content. The Key to freedom from all problems, limitations and restrictions. A perfect gift.
Sets you free to accomplish your heart's desires in life. Basis of the Key series and loaded with information. The perfect gift that shows someone you care and keeps on giving.
If you want to break free of financial, health or personal limitations, solve relationship problems, or simply go to the next level in your life, read this book.
Basis of THE KEYS, a series of guidebooks on how to solve your problems and achieve your goals and purposes based on the secret of life which is given in this book.
Do you have one of these problems?
• An unfulfilling job.
• Controlling people or agencies.
• Relationships that are not working.
• Low wages.
• Bullying or degrading treatment.
• Internal or external barriers to success.
If so, this book is a must read.
The same Nobel Prize winner's wisdom in William's other book, The Solution to All of Humanity's Problems.

I can't imagine anyone passing up this opportunity. It would be like seeing a bar of gold on the ground and not picking it up.
YOU ARE A BEAUTIFUL PERSON – Key to Freedom
---
You Are a Beautiful Person – Key to Freedom
The author of the article you just read has many books. This is one of them.
New Edition. Brand new content.
Sets you free to accomplish your heart's desires in life. Basis of the Key series and loaded with information.
308 pages of highly practical instructions to advance yourself far beyond the norm. Soar!
---
eBook version.
You Are a Beautiful Person – Key to Freedom
Put an end to life's limitations and restrictions.
Means of liberation from victimization, unwanted situations and personal and social restrictions.
Why Don't Problems Go Away? How Do I Stop Repeating Patterns, People & Events I Can't Get Rid of?
Copyright © 2017 by William Eastwood.
---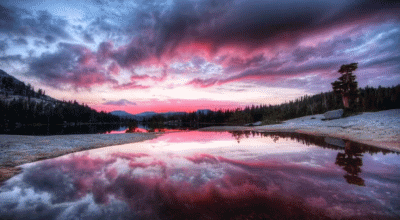 POWERFUL GUIDANCE EVERY MORNING:

Click on Wisdom & Guidance page.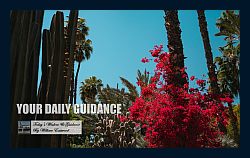 Get your day off to a good start every morning.
Raise your energy and stay focused and on course.
Manifest more desirable events every day.
Learn more about the power you possess and how to use it.

Like what you read?
Click below for more William Eastwood writing.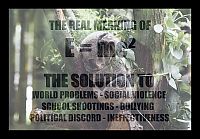 KNOWLEDGE IS POWER.
This article is part of the large selection of powerful articles you can read in the COMMAND CENTER of REAL SCHOOL.
No more fake education. We teach the facts you need to know to create your reality the way you want to.
EDUCATE YOURSELF.
Don't be at the mercy of those who will lead you astray. This is the only place you can get the real facts that will set you free.
Articles on this site are not static entities, they evolve and grow. Come back again. It will help you succeed in life. Go to your future. Jump track. Create paradise.
Relax.
Why Don't Problems Go Away? How Do I Stop Repeating Patterns, People & Events I Can't Get Rid of?
To change any element of the movie you call life, you have to change your thinking. Altering the mind alters your life. There is no other way to change your life.
Problems are solved by withdrawing energy from the psychological cause. Weight gain is a result of psychological causes.  Click here to read more…
Click here for more information.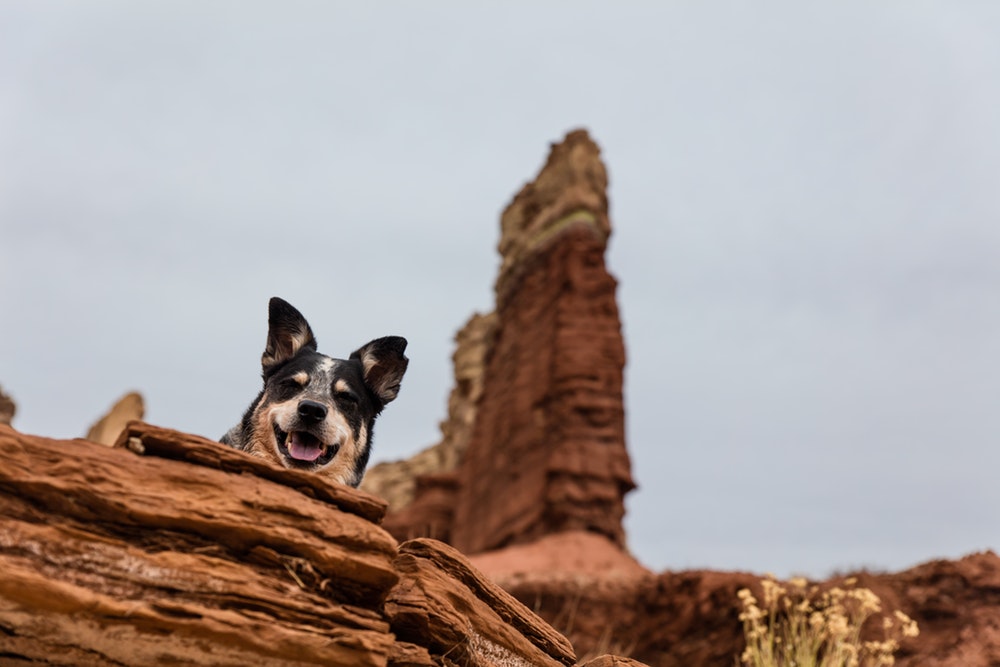 Be Carefree – Fighting anything can make it worse!
---
Categories: Fighting people and problems can make situations worse. Why Problems Don't Go Away. Struggle, Fighting, Resistance and opposition don't work. The secret to lasting change is a change of mind. Struggling, fighting or resisting causes problems and unwanted circumstances to persist. The underlying cause of repeating patterns and problems. Why don't problems go away? How do I stop repeating patterns, people & events I can't get rid of? The Secret solution to making lasting changes in your life. Click on our site and books to learn more.
Why Don't Problems Go Away? How Do I Stop Repeating Patterns, People & Events I Can't Get Rid of?
Fighting anything can make it worse.
There is a better way!
A Positive Mind & Emotions Create Positive Events.
5 star books & education
.





The concepts conveyed in this website are within these books.